The Ohio Players Bring O-H-I-O to the High Seas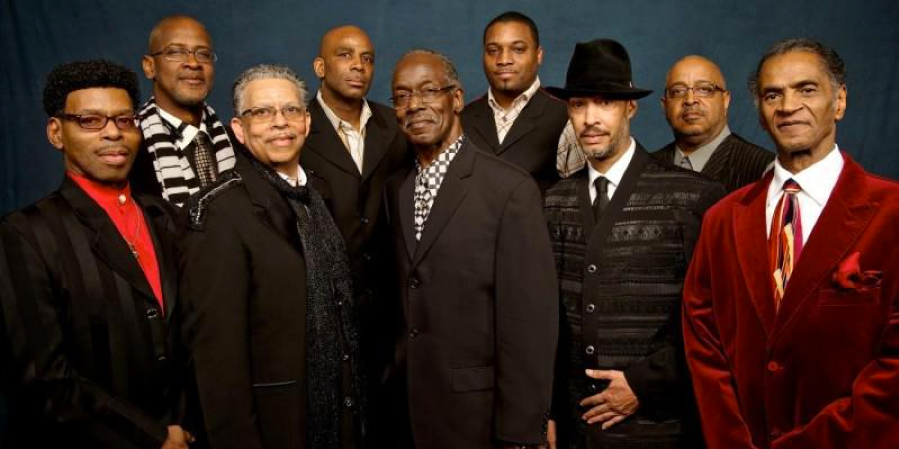 Is it the number?
Fans know that when they walk into an Ohio Players concert, they'll be seeing 10 – sometimes more - musicians tearing it up onstage.
Is it the fashion?
The longstanding Players Code? "Wear whatever you want, as long as we're rocking the same color."
Is it the album covers?
Scandalous, oh-so-sexy and, most of all, a powerful tribute to the beauty and strength of African American women.
Or is it the funk?
Oh yes, it's definitely the funk.
Just what is it that keeps bringing us back to the Ohio Players nearly 50 years after their first hit? The answer is so simple yet so true – the Ohio Players keep on giving us everything, and more. From the all-out, big band party on stage to the funky grooves that get your body moving whether you're ready or not, the Players take over your mind, your body and your spirit. So get ready everybody, 'cause the Ohio Players are going to bring O-H-I-O to the 2019 Soul Train Cruise.
With four of the original members leading the band - James "Diamond" Williams (Drums), Billy Beck (Keyboard), Clarence Willis (Lead Guitar) and Robert Kuumba,(Percussion) – there's no doubt things are going to get very, very funky when the cruise sails through the Caribbean in January. And that's been the band's plan all along, starting all the way back when they picked out their name (because they wanted to make sure we all knew they were players in every sense of the word), to the moment their record company put a model in a leather bikini holding a whip on their "Pain" album cover, to the concerts they still perform at the Hollywood Bowl, massive festivals and everywhere in between. The Ohio Players are what funk is all about - a bold, brassy sound set to a sexy backbeat while delivering lyrics that aren't shy about telling us how much they love women.
"Funky Worm," "Fire," "Sweet Sticky Thing," "Love Rollercoaster" and "Who'd She Coo" all grooved their way up the R&B charts to the #1 spot during the '70s, with hits like "Ecstasy," "Jive Turkey," "Skin Tight," "I Want To Be Free," "FOPP" and "O-H-I-O" not far behind. Any group would feel blessed to have a string of smash hits that are still as popular today as they ever were. But the Ohio Players suddenly found themselves surrounded by even more fans when a new sound called hip-hop emerged in the 1980s. Producers and rappers turned to the Players to help drive their songs, using samples that bring the funk like no one else can. You can hear their music on tracks by Kendrick Lamar, Snoop, Dre, Jay-Z and NWA and even Mary J Blige. "Fire" pops up in songs by A Tribe Called Quest and Hi-Tek (featuring Bootsy Collins, Krayzie Bone and Bow Wow). "Funky Worm" dominated De La Soul's "Me Myself and I" and Kriss Kross' "Jump." And if hip hop's not your thing, you may have heard "Fire" during 12 seasons of the wild and popular reality cooking competition show, "Hell's Kitchen."
It's easy to see how fans won't let the Ohio Players stop touring. Their audiences keep growing, new generations keep discovering their funky sound and their lifelong fans can't get enough. So just when you think life can't get any better for the Players, they go and record new music for the first time in 30 years. Fans and critics were surprised and thrilled when "Reset" was released late last year. The first single off of a brand new album that is in the works, "Reset" is an update on the classic Ohio Players sound; big, brassy, bold and, oh yes, funky.
"Reset" has already found a home on the band's set list and will be a highlight when they take the stage on the 2019 Soul Train Cruise, a new song to keep the groove going and the bodies moving. We're ready to get funky. Are you?