More Artists Joining us in 2024!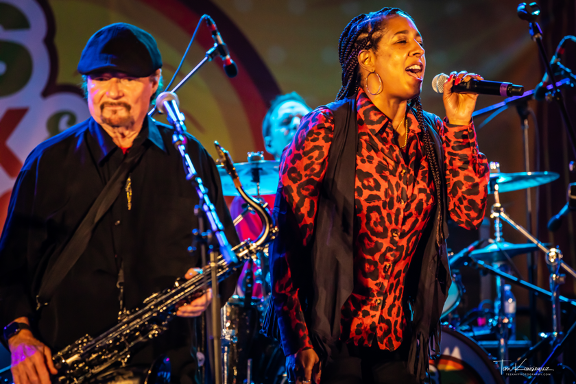 Although we sold out in record time, we're still adding artists and programming to make the Soul Train Cruise 2024 even bigger and better than ever. Fan favorites, The Family Stone, can rock the boat like nobody else. It's just impossible to stay seated as the Rock & Roll Hall of Fame inductee, Jerry Martini, along with Phunne Stone (daughter of Sly Stone and the late great Cynthia Robinson) and their multi-talented bandmates bring the funk and psychedelic sound to the explosive hits of Sly & The Family Stone.
For the first time, we're welcoming Shirley Jones and The Jones Girls to the Soul Train Cruise! We can't wait to see this famed vocalist light up the stage with her counterparts performing the angelic harmonies and smooth R&B grooves from a number of their Billboard hits including "You Gonna Make Me Love Somebody Else", "Do You Get Enough Love", and Grammy-nominated classic, "Nights Over Egypt".
Also joining the 2024 roster is Rev. Dr. Pastor Alyn Waller of Enon Tabernacle Baptist Church in Philadelphia. We are honored this visionary and servant of the church will be leading us in our Gospel events that have become a special tradition in the Soul Train Cruise community.