Ports of Call
Luxury destinations
Explore our ports of call, where you can walk, shop, and dine in Caribbean paradises!

Ft. Lauderdale, FL
There is an abundance of things to see and do in the Fort Lauderdale area: visit the newly redesigned Fort Lauderdale Beach and cafes, stroll the historic Riverwalk, shop the luxurious stores on Las Olas Boulevard or venture to the Everglades for an intriguing air boat excursion.
---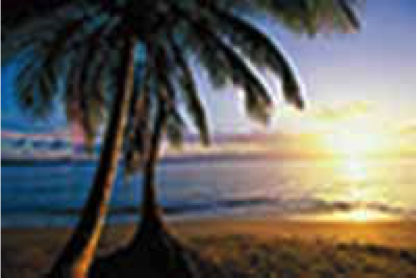 Amber Cove, Dominican Republic
Located on the Dominican Republic's north coast, the port of Amber Cove, near Puerto Plata, is a new phenomenon. Built in 2015, the area was fashioned as an homage to the country's colonial architecture and features restaurants, bars and shops, as well as an activity center, a pool and cabanas. But it's the neighboring region, known as the Amber Coast for its plethora of the semiprecious stone, that's this port's true draw. Along with golden-sand beaches and dramatic cliffs, there's the city of Puerto Plata, one of the Caribbean's oldest, founded in the early 1500s. Another nearby option is Santiago de los Caballeros, known locally as simply Santiago, about an hour's drive from the port. The second-largest city in the Dominican Republic, it is home to excellent museums, historic buildings and cigar and rum makers.
---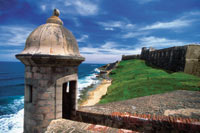 San Juan, Puerto Rico
Built in the 1600s to protect the town of San Juan, the massive Fort San Felipe El Morro took on British, Dutch, and American naval attacks in subsequent centuries. It seems everybody wanted a piece of the island. You'll see why. Cruise to Puerto Rico with Holland America Line for a mix of the historical, the natural, and the sensual. The fort is a World Heritage Site now, and you can walk its thick outer walls, peek into its sentry boxes, or just stop to drink in the view across San Juan Bay.
---

Half Moon Cay
Also known as Little San Salvador Island, Half Moon Cay is located 16 kilometers (10 miles) southeast of Nassau. In 1996, Holland America Line purchased the island and decided to set aside most of it as a protected wildlife sanctuary—only two percent of the island has been developed. This is especially appreciated by photographers and bird-watching enthusiasts as they explore the preserve and its variety of species. At 10 square kilometers (four square miles), the island is small enough that you can see it all in a day, yet large enough to offer a range of activities: horseback riding, snorkeling with stingrays, a range of water sports and, of course, simply lounging on the beach while taking occasional dips in the clear sea to cool off. At the island's Straw Market, you can shop for crafts made in the Bahamas, while the waterfront bars and Tropics Restaurant are ready to serve you a meal or drink when you've finished surveying your private paradise.