How Can I Obtain Cruise Marketing Materials?
StarVista LIVE Travel Agents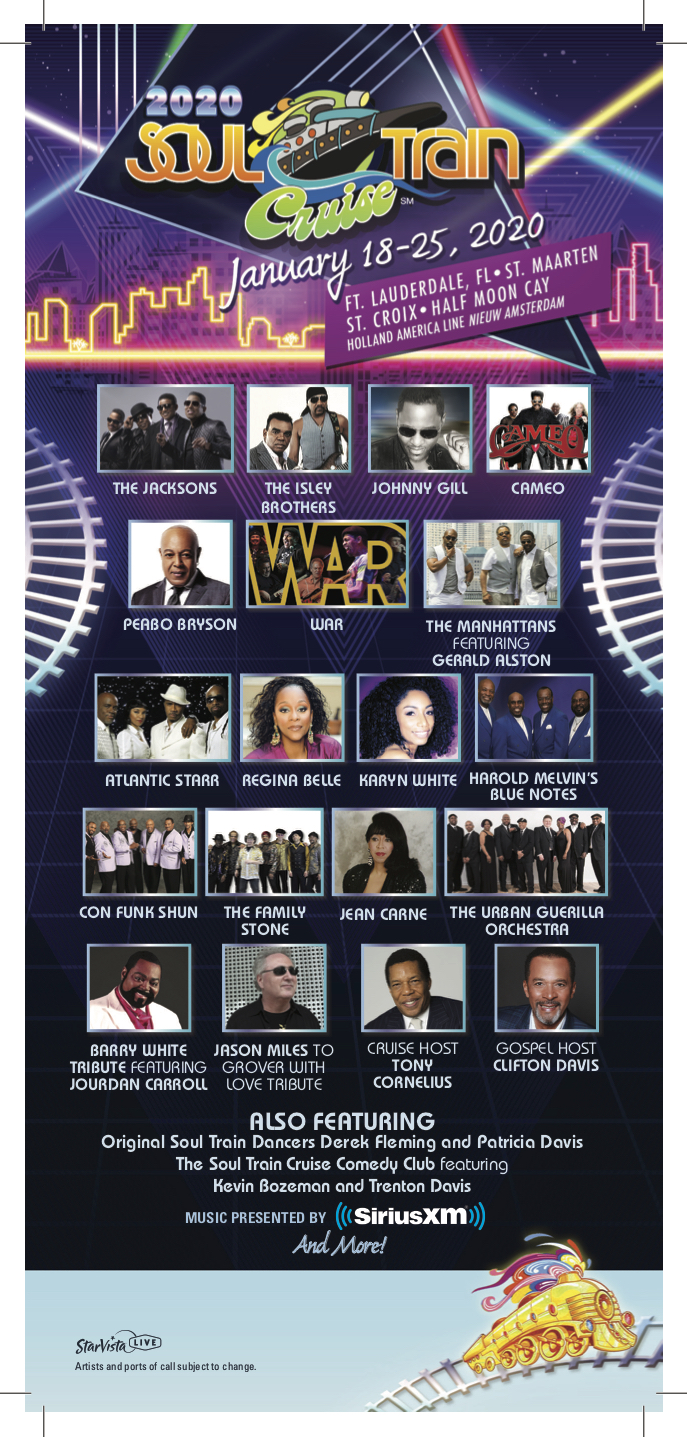 Front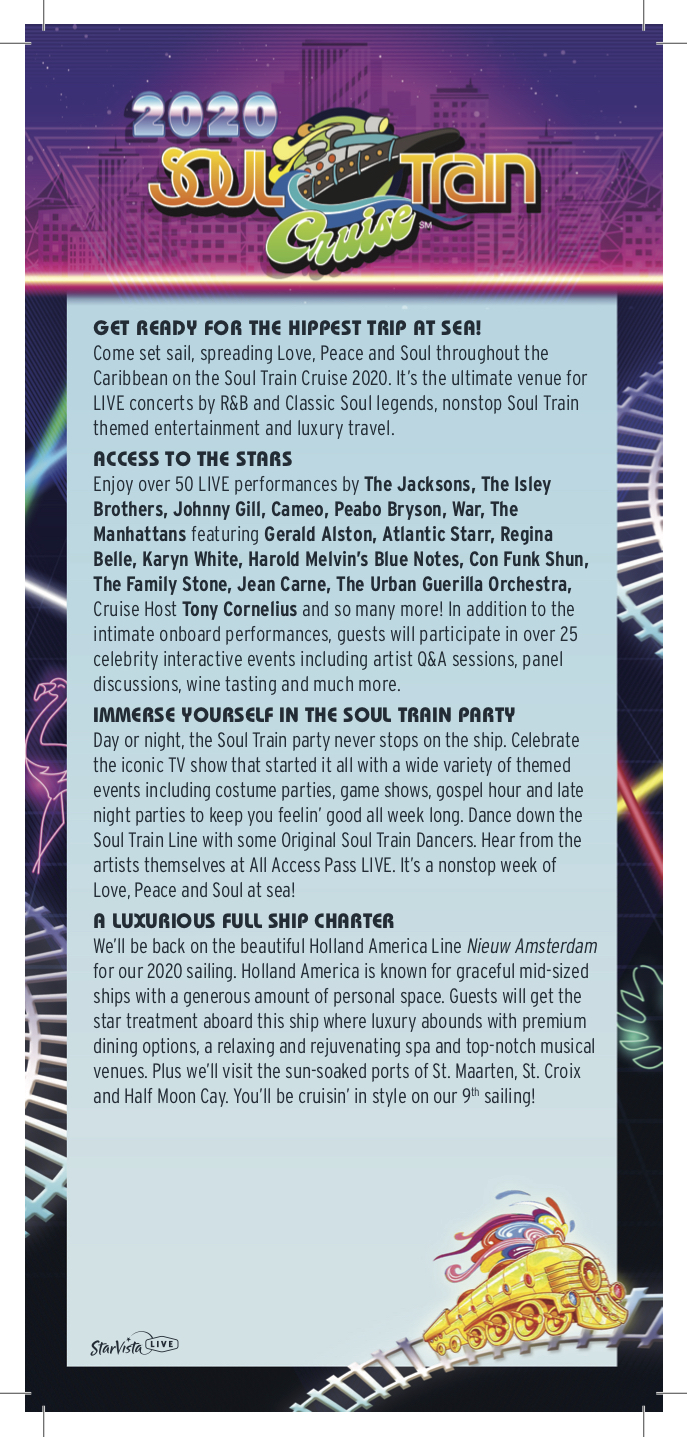 Back
Panel Card:
Digital banners:
The Soul Train Cruise 2020 - Promotional video
If you would like to share or embed this promotional video on your own page click the "Share" button that appears when you hover your mouse over the video player. Then you'll see sharing options, click on the embed button []. Just copy the magic code and paste it into your website.
We have high quality marketing materials and digital ads. Please contact Jessica Rowley, our Director of Travel Agent Services at 313-203-1064 or email jessicar@starvistalive.com.