The 411 Talks to Billy Brown of Ray, Goodman & Brown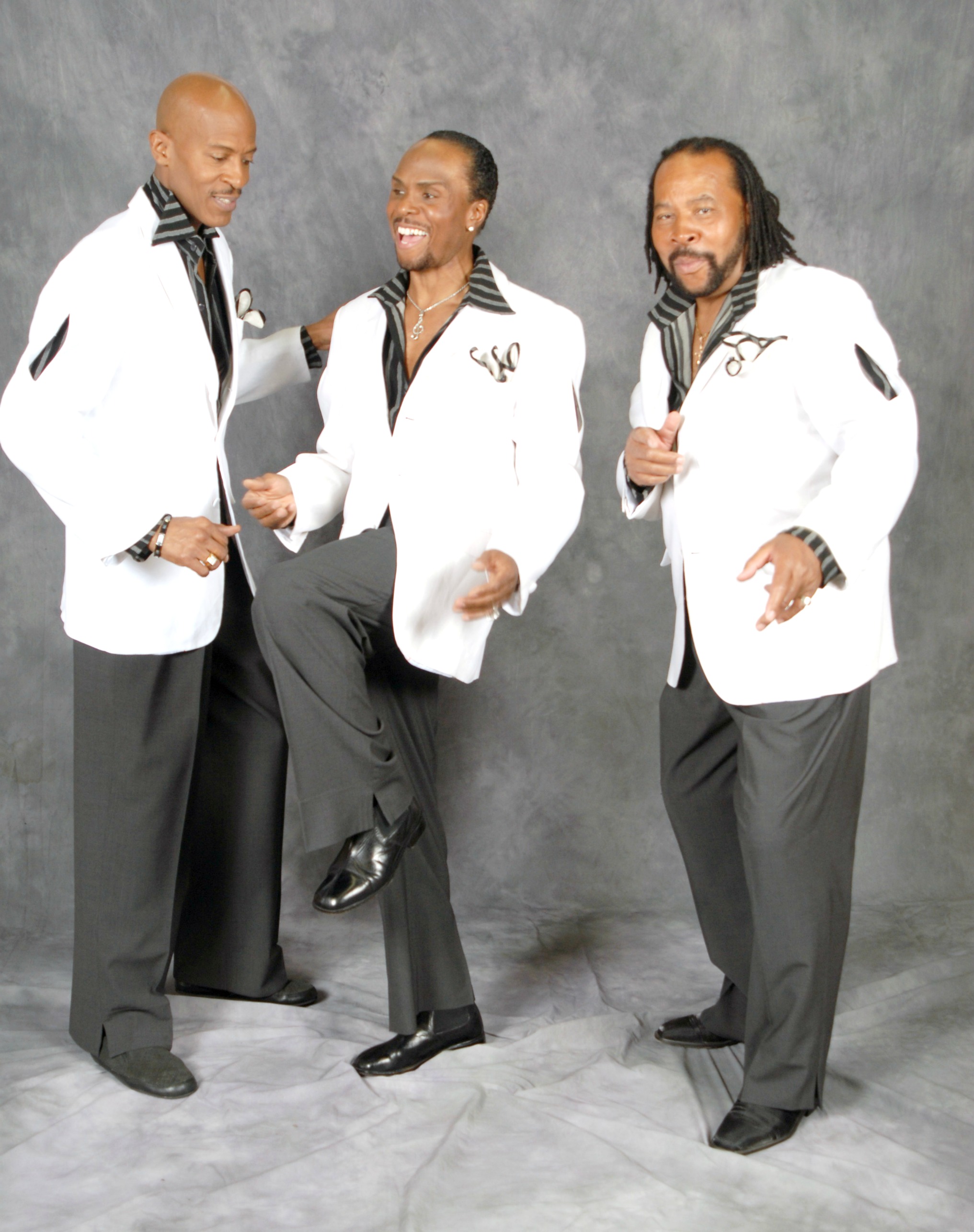 There's a reason why the big anniversaries are named after precious metals; they are every bit as rare and beautiful. Platinum and gold and silver are as valuable as the years that fill our lives, and there's no greater example of this than Billy Brown. When the Soul Train Cruise sails next January, Billy will be celebrating not one, but two career anniversaries. He'll ring in four decades as a member of Ray, Goodman & Brown and at the same time will honor the 50th anniversary of the debut album by The Moments. What is it like to have a career that stands the test of time? He recently spoke with the 411 and let us take a peek into what the last half century has been like for the R&B legend.
"I never imagined that happening, no," Billy declares when he looks back at the start of it all, his earliest days as a young singer. "Music was something I always wanted to do, I just loved to sing. My dad was a minister, so I was raised in church and sang in church and choir. When I started singing secular music, he wasn't too happy about that," he adds with a slow smile. "Be that as it may, finally after many years, he embraced it. He was proud of me and what I had become. But I never imagined myself being in two groups that transcended time the way they have. Looking back on it, I just wanted to sing and I thank God that he saw and watched over me and let things happen in a good way. I'm really, really happy for that. Blessed, I should say."
When Billy first took his talent outside of the church pews, he began recording with Al Goodman and Harry Ray and by 1970 The Moments landed their first number one R&B hit with "Love On A Two Way Street." The song went on to sell a million copies and sat at the top of the chart for five weeks. Then came "If I Didn't Care," "All I Have," "Sexy Mama" and "Look At Me (I'm In Love)," which also claimed the number one spot. After 27 R&B hits and a new contract with Polydor Records, legal issues forced the group to change their name to Ray, Goodman & Brown but their incomparable talent remained the same. In 1979 they returned to the top of the R&B chart with "Special Lady," followed by "Inside Of You," "Take It To The Limit" in 1987 and, fittingly, "Happy Anniversary."
Throughout the years, their travels took them to Soul Train time and time again, but to this day Billy still remains in awe of the show and the family it created. "Everybody that watched it, I don't care what you were – what ethnicity you were – you liked it, because it was put together so well. Don just had that thing, that charisma, and the voice. The first time that I saw it, I said 'Wow, I want to do that show, when are we going to get on Soul Train?' and finally it came through and everybody was so happy." "From that point on we did that show so many times," he continues. "It was just wonderful and Don was such a nice person, just a lovely guy."
"To me, what was so great about it was that it was a black cultural show that gave acts a platform so people of color could see the artists they loved. And it was such a great thing to be on there and just see how this whole thing worked, it was like a fine tuned machine. And it was a lot of fun and you got a chance to meet a lot of the acts, but we also made friends with different people, people that really weren't in the business, that were just there…you know, the audience. We met a few of them and became friends with them as well."
In 1992, tragedy struck the group when Harry Ray suddenly passed away from a stroke. In 2010, Al Goodman followed his longtime friend. "I wish my partners were still here," he says with a faraway look in his eye. "We had such a bond with one another, a great relationship. We were like brothers and, in some respects, we were closer than brothers."
"We just did everything. We'd go to Al's house and we'd sit at his kitchen table and write lyrics along with our guitar player that time, Walter Morris. All of our children called each of us uncle. And all three of us loved to cook," he reveals. "We'd trade recipes and that kind of thing."
"I think about them a lot. I think about going out there and doing my best and trying to make my partners proud, keeping their legacy alive and give a good show."
There is no doubt that Al and Ray are proud of their brother, watching down on Billy from above as he continues to tour and record, but most of all treat people with the kindness and respect the group is legendary for. "I've always tried to be kind to people and with my fans - I always take time with them," he explains. "I'm glad I'm appreciated," Billy adds with great humility. "I never put myself on a pedestal. I'm just a guy who got a break and is doing what his life's dream was all about. I just wanted to do music and I'm so happy I've been able to."
Billy will have plenty of time to spend with fans when he sails on the 2019 Soul Train Cruise. "I'm looking forward to the cruise," he declares. "I'm sure it's going to be an adventure." And he's planning on catching a few concerts, too. "I'm looking forward to the concerts, to see a lot of my peers work when I'm not working. Let them do the work. I'll sit back and watch them," he says with a laugh.
"I know that's going to be a fun time. Get that Soul Train line going! People from my era, there's really no place for us to go and rehash all those good memories anymore. There's no place that I know of. There's a couple of clubs but I'm not really familiar with them. But we can't go anyplace and just hang out the way we used to and see one another, slap five and hug. But we can do that on the Soul Train Cruise."
Before Billy leaves us, he gives a sneak peek into something new he might be bringing along with him on the cruise. "We're working on a new album, maybe to be released at the end of the year or the beginning of next year. We'll absolutely do some of those new songs on the cruise," he promises.
We can't wait.