Celebrate These Memorable Dates, Anniversaries & Milestones With Us!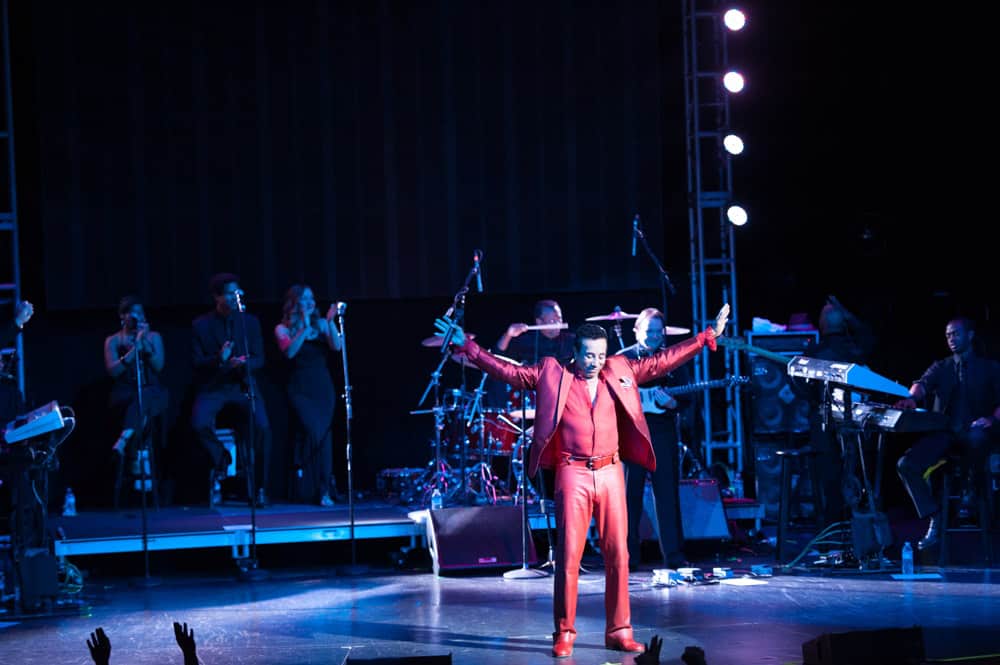 Ray, Goodman & Brown will have plenty of opportunities to sing "Happy Anniversary" on the 2019 Soul Train Cruise, celebrating these superstar moments:
When Smokey Robinson starts crooning "Baby, let's cruise…" (while he's on an actual cruise ship, no less) it will mark the 40th anniversary of his hit song, "Cruisin'." Other big milestones for the legend include the 30th anniversary of his induction into the Songwriter's Hall of Fame, 20th year after receiving his Lifetime Achievement GRAMMY Award and decade after being bestowed with an Honorary Doctorate Degree from the esteemed Berklee College of Music.
Gladys Knight will also have lots to celebrate. 2019 is the 45th anniversary of the year she landed two albums at the top of the chart: the soundtrack to "Claudine" and "I Feel A Song In My Heart."
We're expecting George Clinton to throw a wild 55th anniversary party for Funkadelic, who first started their mind-blowing, musical concoction in 1964.
The Ohio Players will mark their own 60th (you read that right) anniversary. They first began performing together back in 1959 as The Untouchables and later changed their name to The Ohio Players. And just like Gladys, 2019 marks the 45th anniversary of not one, but two #1 R&B albums, "Skin Tight" and "Fire."
Stephanie Mills will commemorate the 45th anniversary of her debut album "Movin' in the Right Direction," released the same year she started rehearsals for "The Wiz."
Morris Day & The Time are ready to rock a big 35th anniversary. In 1984, they scored three of the most iconic hits of the decade - "Jungle Love," "Ice Cream Castles" and "The Bird."
Did you know that The Chi-Lites featuring Marshall Thompson started out as the Hi-lites? While they're on the Soul Train Cruise next year, there's no doubt they'll remember that fateful moment 55 years earlier when they decided to honor their hometown of Chicago and rename themselves The Chi-Lites. They'll also celebrate the 50th anniversary of their first top 10 R&B hit, "Give It Away."
"Do It ('Til You're Satisfied)" and "Express" both hit number one on the R&B chart for BT Express and are both turning 45 next year, along with the group's #1 debut album.
Ray, Goodman & Brown will have more to celebrate than anyone else onboard the Soul Train Cruise, marking their 50th anniversary as The Moments and their 40th anniversary as Ray, Goodman & Brown.
And many of the Soul Train Cruise artists will share a big 45th anniversary next year. Gladys Knight and the Pips, The Moments, Bloodstone, The Chi-Lites, New Birth, The Ohio Players, BT Express all appeared on Soul Train back in 1974.