Stay Connected to your Soul Train Cruise family!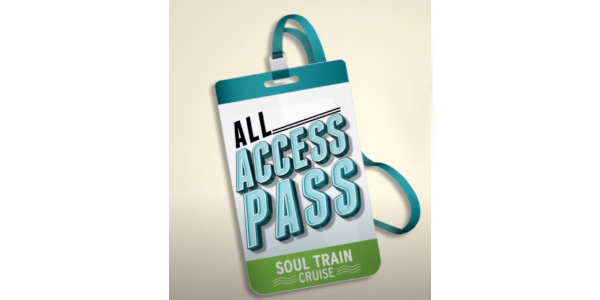 Looking for a way to jazz up your time at home? StarVista LIVE is here to help bring some entertainment your way. Our hope is to keep the Soul Train Cruise community connected with the hippest music and artists around. Make sure to subscribe to our YouTube channel and like our Facebook page to receive all of the latest, exclusive content. We don't want you to miss a single second of it! Here's a glimpse of what we have been working on for you: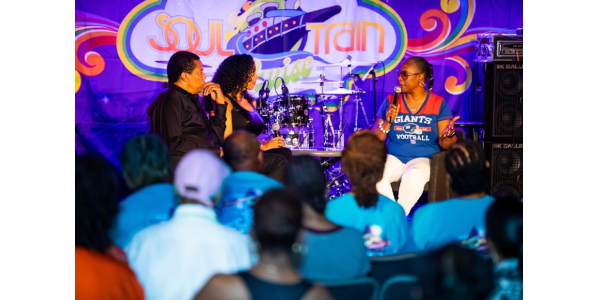 Get Your All Access Pass to the Stars – and Catch Up with a Few from Home!
We love sitting down and chatting with our stars on the cruise, so we made our All Access Pass Interviews available online too! Whether you saw it live or missed it on the ship, now you can enjoy every minute from home. Check out our interviews with soul's hippest artists including Johnny Gill, Peabo Bryson, Regina Belle, The Manhattans, WAR, and more to hear stories about their careers and music.
And something extra special - this week, our host Jason Venner will be leading exclusive All Access Pass at Home Interviews with some of your favorite Soul Train Cruise artists!
First up – Jason catches up with cruise host Tony Cornelius. Listen in as he talks about spending time with his family, cooking comfort food, and how to maintain a healthy mindset during these trying times. It's an interview you won't want to miss so check it out here.
Tune in to our YouTube channel this week each day at 1pm EST for more at home interviews including a listening party with Gerald Alston of The Manhattans, and interviews with Peabo Bryson, The Urban Guerilla Orchestra, comedian Trenton Davis and original Soul Train dancer Derek Fleming.
We are also excited to share that each Tuesday night, another Soul Train Cruise favorite, Kimberly Sunstrum, will be performing live from her home in her live streaming session, Chez Right Here. Like her page on Facebook and come hang out with her on Tuesdays at 8pm EST! Song requests are welcome.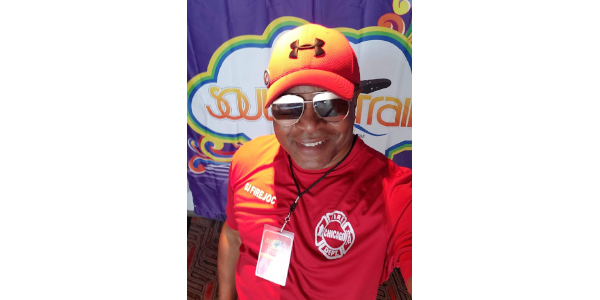 Friday Night Dance Party with DJ Firejoc!
This Friday night, April 24th at 8pm EST/ 7 pm CT we'll be hosting a virtual dance party on our Facebook page with Soul Train Cruise favorite DJ Firejoc! Grab those boogie shoes and get ready to bust a move to those soul & R&B hits you know and love. Let us know if you'll be joining the party by RSVPing to our event here. And post your song requests in the event!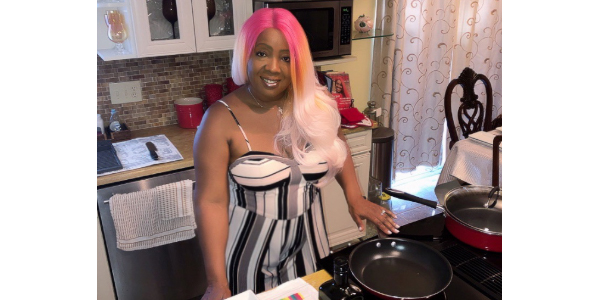 What's Cookin'
We have something cooking for you! Tune in as Soul Train Cruise 2019 artist Meli'sa Morgan shows you one of her favorite recipes (Fettuccine Alfredo with Shrimp) from her home in South Carolina. Comedian Trenton Davis will join in on the fun as well! You can tune in to our YouTube channel Saturday April 25th at 1pm EST for the cooking demo. There is nothing better than a home cooked meal made with love and soul. Make sure to share some of your favorite recipes too with your fellow Soul Train cruisers on our Facebook Page and get cooking with your family!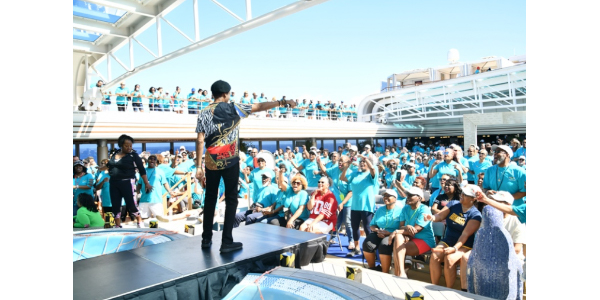 Relive your 2020 cruise
Something for our 2020 cruisers - Missing your time on the ship and partying with your favorite artists? We've got all of your memories combined into one amazing DVD reel! Our 2020 cruisers will receive a souvenir DVD in the mail, but we also have a digital version available online to enjoy time and time again. See performances, artist interactive events, theme nights, and more! You can click the link here to view: Watch DVD.