See the Exciting Events In-store for 2018!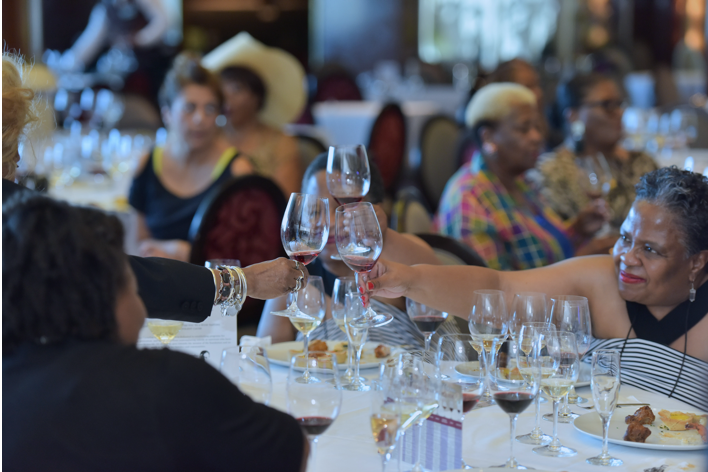 See what we have lined up for our 2018 sailing. The Soul Train Cruise always offers opportunities to see the amazing R&B artists up close and personal and these activities have become fan favorites. Hear what happens behind-the-scenes with interviews, join in an inspirational Gospel Hour, Women's Seminar and get Soul Train dance lessons from original Soul Train dancers. Plus, you never know who you'll run into at the late night parties or around the pool.
Don Cornelius Foundation Wine Tasting
Join Tony Cornelius and friend, Eddie Levert, for a wine tasting and soul food pairing. Enjoy this knowledgeable and fun event learning about wine and soul food pairings from the Holland America Line Sommelier. Proceeds collected support the Don Cornelius Foundation.
Friday, February 2 at 1:30pm in the Dining Room, Deck 2
$39.99
Book now by logging into your StarVista LIVE account here.
Renewal of Vows Ceremony with Marilyn McCoo & Billy Davis, Jr.
Unique to StarVista LIVE cruises, we offer a special, private celebrity-led renewal of vows ceremony for Soul Train Cruise guests celebrating an anniversary or those couples that just want to celebrate being in love. This special, private reception includes a professional photo with the celebrity officiants Marilyn McCoo & Billy Davis, Jr., wedding certificate, cake and champagne toast.
Thursday, February 2 at 4:00pm in the Crow's Nest
$48.50/couple
Availability is limited
Book now by logging into your StarVista LIVE account here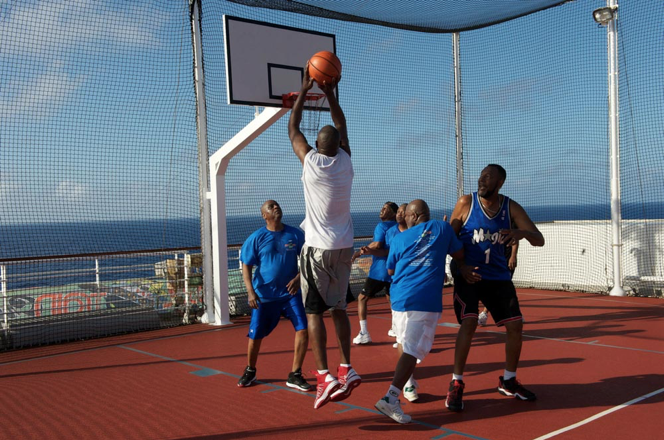 In addition to the incredible daily and nightly music performances, unforgettable theme night parties, non-stop dancing, we have more opportunities for you to enjoy our time together.
Basketball Tourney at Sea:
For those who've "got game":
Attention all players, be sure to pack your basketball gear for our
friendly 3 on 3 tournament hosted by Soul Train Cruise Basketball Czar,
Victor Porter. Grab your boys ­ or girls ­ co-ed is welcome. Check
the daily program for details on how to sign up.
Going, Going, Gonged
Got a hidden talent you want to share? We'll be hosting a talent show with all of the surprises and hilarity it inspires. If you are interested in participating, start preparing now. Sign-up times will be announced aboard the ship. Please ensure that you have your own backing materials and tracks. Each participant will be allowed two minutes to perform.
Veteran's Get Together
Please join us for our Veteran's Get-Together hosted by your fellow guest General George Walls on the morning of February 2 (at Sea).
There will be a brief presentation by the non-profit group Active Veterans With Answers to talk about benefits and entitlements that are available to Veterans. This will also be a time for you to socialize and connect with other Veterans.
If you would like to attend this get together, we ask that you please wear a hat, t-shirt or other insignia to identify your branch of service, so that we can take a photograph of this year's attendees. Also if you have a photo of yourself during your time of service we ask that you bring it along if you would like to share some memories.