Ringing in the New Year Surrounded by Good Friends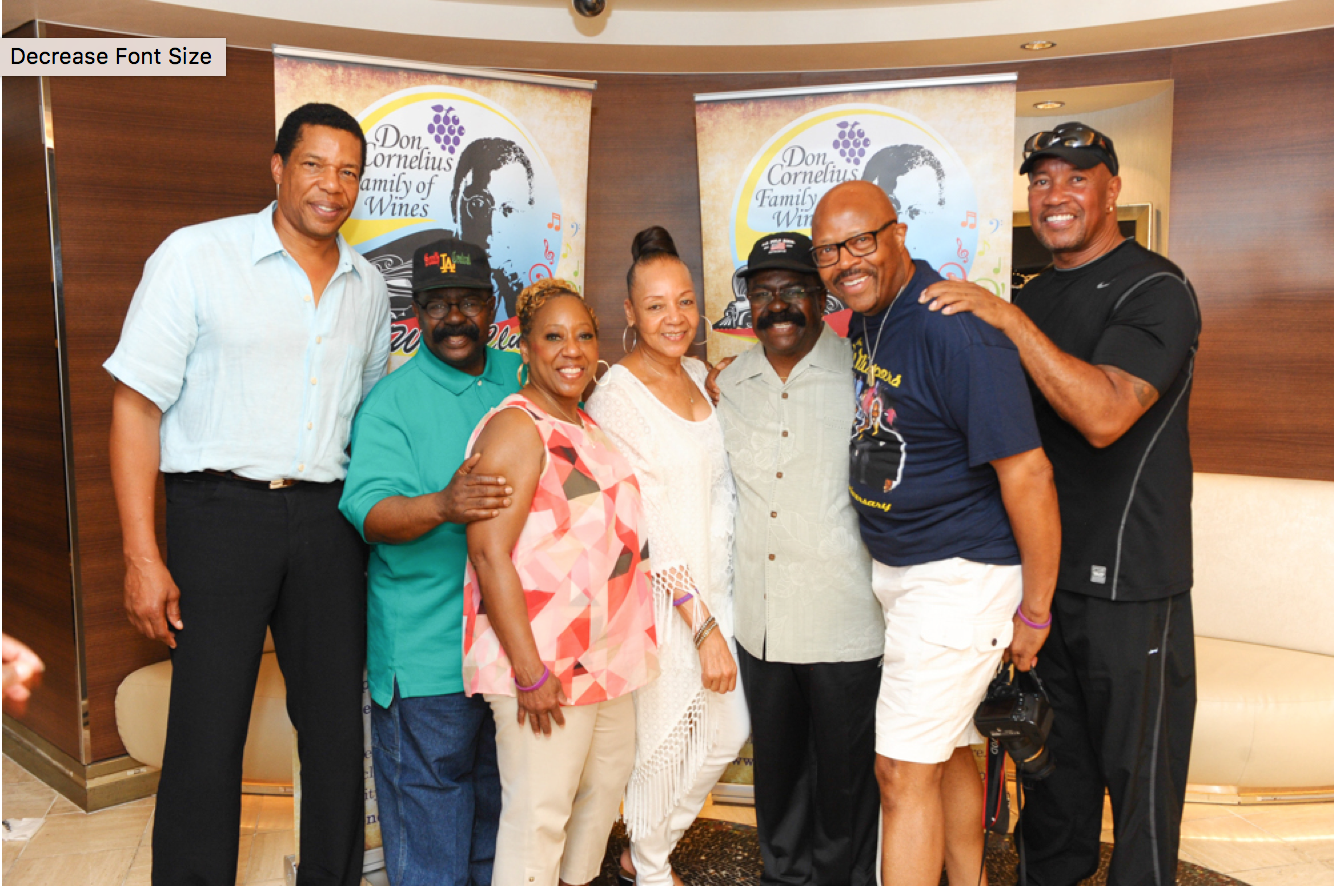 There's nothing like the excitement of a new year, one that's fresh and full of promise. And there's no better way to start things off than by surrounding those emotions with the warmth of your oldest and dearest friends. That's just what the 2018 Soul Train Cruise will do when it sets sail in just a few weeks. The artists who will be on the cruise know this better than anyone. They'll embrace friends they've grown up with and come up with. They'll regale each other with stories of yesteryear and yesterday while looking forward to the new memories they'll be creating together on the ship and in the years ahead of them. And they'll reconnect with their biggest fans, starting a new chapter in these treasured relationships. Here's a rundown of a few old friends who will be enjoying the new year together on the 2018 Soul Train Cruise:
Charlie Wilson and Eddie Levert found a way to mix business with pleasure a long time ago. Much to the delight of their fans, the two have toured together over the years. Though they've both sailed on the Soul Train Cruise in the past, this will be their first voyage together.
The Pointer Sisters and Rose Royce go way back, all the way back to 1976 and the groundbreaking soundtrack to "Car Wash" when they joined forces on the song, "You Gotta Believe." And Charlie Wilson sampled Rose Royce's "Would You Please Be Mine" for his Grammy-nominated song "There Goes My Baby" in 2008.
The longest friendship on the Soul Train Cruise might just be the one between Jeffrey Osborne and Eddie Levert. Jeffrey was just 15 years old when he sat in with The O'Jays, taking the place of their drummer for a string of concerts.
The O'Jays have toured with The Whispers for decades, and Capitol Records had a little fun honoring the friendship between the groups by releasing a compilation of their recordings and cheekily calling it "The O'Jays vs The Whispers."
The O'Jays, The Spinners, The Stylistics, The Manhattans and The Trammps all were part of the Philadelphia Soul scene.
Jeffrey Osborne appeared on Marilyn McCoo's hit television show "Solid Gold" in 1983 singing his signature song "On The Wings of Love." She must have liked the tune; Marilyn has been spotted performing it live from time to time.
And just like a beloved old friend, Soul Train and Howard Hewett have been intertwined for decades. His bandmates in Shalimar got their start dancing on Soul Train, and Howard was with them when they returned to the show as bonafide R&B stars.