Lowest Rates Available Plus a $100 Onboard Credit During the 2019 Soul Train Cruise Presale!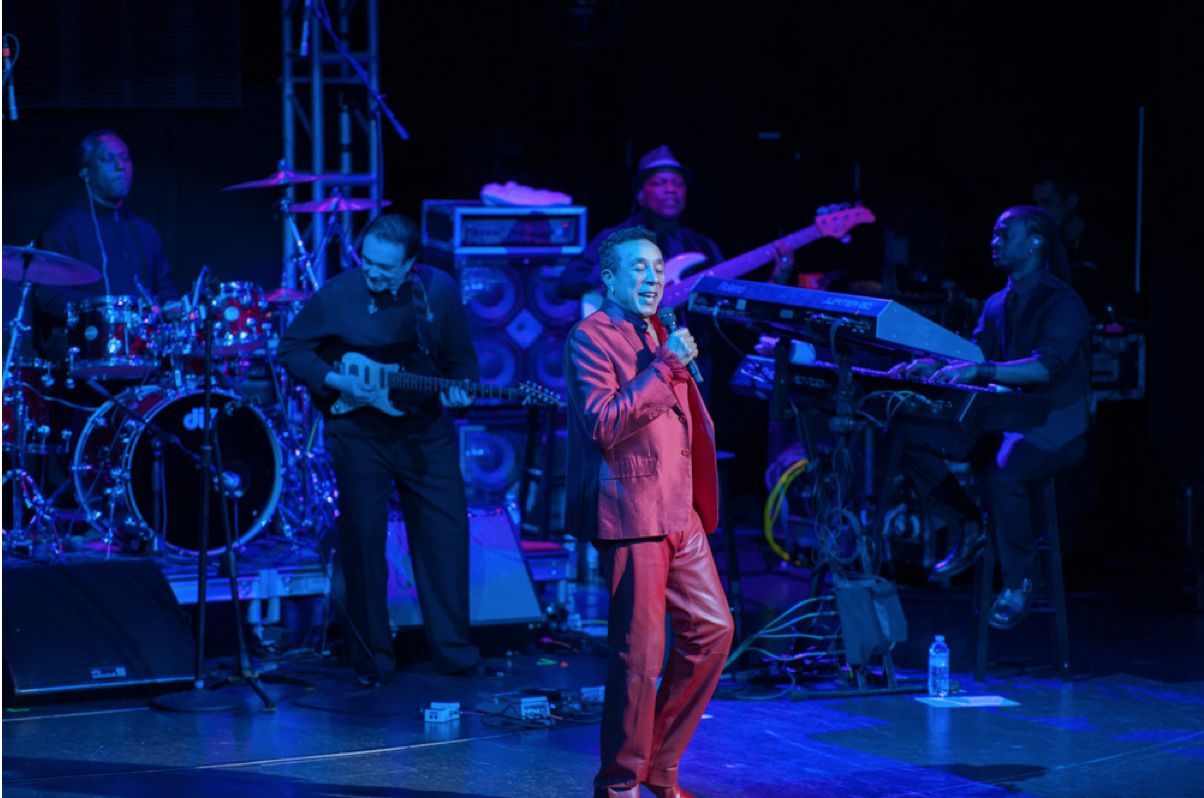 Where else could you possibly dream of witnessing Smokey Robinson croon "I love it when we're cruising together"? Only the Soul Train Cruise brings the greatest R&B artists of all time performing in intimate settings all while being surrounded by the legacy of the iconic tv show that began a culture of celebrating Love, Peace & Soul.
In addition to the legendary Smokey Robinson, in a special appearance on 1/23, see George Clinton, The Ohio Players, Stephanie Mills, Morris Day & The Time, The Chi-Lites featuring Marshall Thompson, Bloodstone, New Birth, Evelyn "Champagne" King, Ray, Goodman & Brown, Cruise Host Tony Cornelius, The Urban Guerilla Orchestra, Co-Host Angela Stribling Pillow Talk Radio Host, and so many more!
With over 50 incredible LIVE performances by these artists and over 25 celebrity interactive events including artist Q&As, panel discussions, wine tasting, game shows, and many more surprises we have in store, you won't want to miss our 2019 sailing.
Please see below on how to take advantage of our special presale offering the lowest rates available plus a $100 onboard credit to use while on board:
For guests joining us this year:
You may book your same cabin and occupancy with the ability to change your dining time. You were emailed your unique personal identifier link on December 18th and again on December 28th.The link will be active until 11:59pm on January 23rd.
For our loyal fans and previous guests:
If you weren't able to join us this year, we have an exclusive offer for the 2019 Soul Train Cruise. By booking online during the 24-hour presale event you have the opportunity to secure your spot for 2019 before booking opens to the public. You will also receive the lowest rates available plus a $100 credit to spend onboard.
By taking advantage of this special offer you're able to select from the best cabins available plus the ability to stretch your payments over an extended period of time. Register today!
To Register for the Exclusive Presale Window:
1. Register for the Soul Train Cruise 2019 Presale by clicking the button below to log-in or create a new account on our StarVista LIVE registration page. You must register by 11:59 pm ET on Tuesday, January 23rd in order to make a reservation during the presale period.
If you have previously made a reservation online with a StarVista LIVE cruise in the past but don't remember your username or password, just click the "forgot username or password" link and your information will be emailed to you.
2. After completing the registration, you will receive a confirmation email that you have successfully registered for the presale event.
3. On Monday, February 5th, you will receive an email from us that will include your Unique Token Code.
4. On Wednesday, February 7th beginning at 9 am ET, use your Unique Token Code to book online during the exclusive 24 hour presale window! When you make your reservation online you will receive the lowest rate available plus the $100 onboard credit.
We can't wait to see you on the Soul Train Cruise 2019 - The Hippest Trip at Sea!