Kool & The Gang Is Ready To Celebrate Our 5th Anniversary!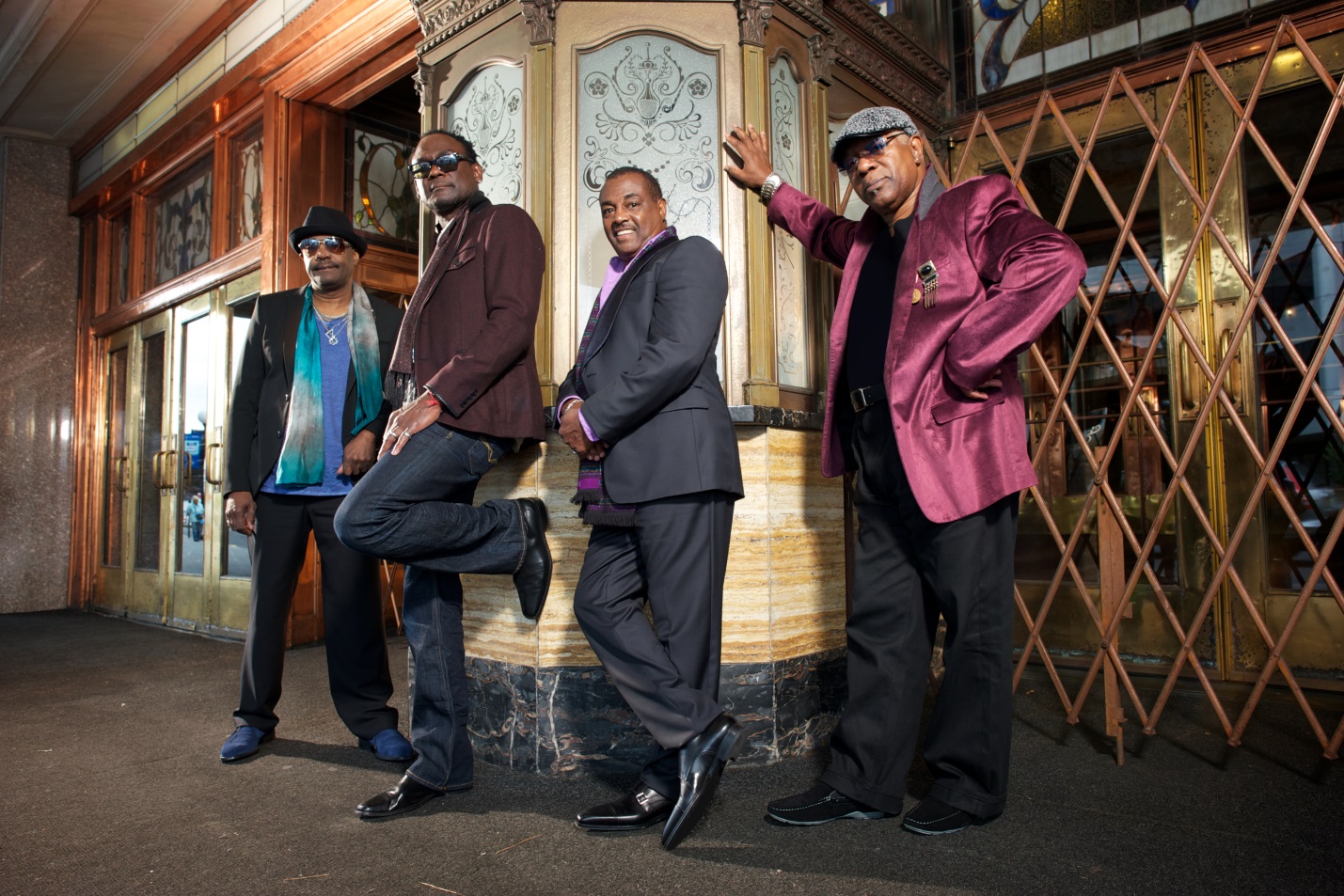 Kool & The Gang were onboard the very first Soul Train Cruise when it sailed in 2013, and we've wanted them back on "the hippest trip at sea" every single year ever since. Everyone at the 411 went absolutely crazy when the good news came out – Kool & The Gang will be on the 2017 Soul Train Cruise!
We called Robert "Kool" Bell, founding member and bass player of the world's greatest party band, and got his take on what it's been like to lead the "Celebration" for over 50 years.
"I was 14 years old when we started," explained Bell, wanting to make sure 411 readers get a real glimpse into what the band was like at the very beginning. "We were listening to a lot of jazz artists: Miles Davis, John Coltrane, Freddie Hubbard. And then we got involved listening to Motown," he continues, revealing the wide range of musical influences that went into creating that so very distinctive sound of Kool & The Gang. "We became a band backing up an organization in Jersey City called the Soultown Revue and they were trying to be like the Motown Revue and we became the Soultown Band. When we left the Soultown Revue, we were working in a club in Newark, New Jersey called the Blue Note and one of the Soultown Revue MCs came up with this idea and made a poster that said, 'Kool and the Flames,' since Kool was my nickname growing up. Well, we didn't really have a name at the time so we took it on. But because James Brown already had the Famous Flames, we later changed to Gang and released our first record in 1969, Kool & The Gang by Kool & The Gang."
This time, the name stuck. And so did the songs. Their first album was an instant Top 40 hit and sent the band on the road touring as the headliners and not the backing band for the first time in their career. "So we went to the Apollo Theater and performed one night with two other acts and they had singers that danced and they had a whole show," Bell recalls. "We had a record out but they had a great show and they blew us away, ran us all the way back to New Jersey," he says laughing. "At that point we said 'this is show business, we can't just stand up there and play,' because we had come from jazz, we had come from backing up local talent. We were never the center of attention. Now we had to do the Kool & The Gang thing. It was time to get busy. We had to put our show together. A year later we came back to the Apollo and we blew them away," he says with a slow smile. "But that was what it was like the beginning. That's how we got our chops together."
Anyone who goes to a Kool & The Gang concert these days would find this story nearly impossible to believe. One of the greatest live bands on the road today, Kool & The Gang has mastered the art of showmanship. Their songs alone would be enough to get crowds on their feet and dancing, but the band works, dominating the entire stage with the energy of an Olympic team and having every bit as much fun as their audience.
But let's back up again for a minute. We were just getting started, listening to Bell tell us about the great early days of The Gang, about touring with The Delfonics and The Stylistics, building their live performances into the show-stoppers they are today. And then came the '70s, and with the '70s came the songs.
"'Hollywood Swinging,' 'Jungle Boogie' and 'Funky Stuff'…that really put us on the map," Bell says excitedly. "In 'Funky Stuff,' there's a whistle in the beginning. At a concert, we gave everybody in the audience a whistle," he adds with a smile. "We were on tour with Gladys Knight and she said, 'Man, those whistles are so loud.' They blew her out!"
"Those songs were powerful for us in the '70s. We went on to have bigger songs and pop crossover songs in the '80s but even today, when we go to the old school during concerts, when we tell folks we're going to take you back, when we hit 'Funky Stuff' and 'Jungle Boogie' and 'Hollywood Swinging,' the crowd still goes crazy."
It's that special Kool & The Gang groove that gets bodies moving, a force so powerful that crowds can't help but get up and dance. The mix of jazz and funk and R&B and honest-to-goodness great songwriting is irresistible. Sitting during one of their concerts is not an option.
"It's been great because not only have I been working with my brother for over 50 years, the original members all kind of grew up together," Bell says warmly. "You know, in families it's not always smooth sailing but the bottom line is that we wanted to try to move together, so we try to work it out. We always remember what our Mamas said; 'stay together.' We've been blessed. Some groups can't stay together for 50 days and we've been together for over 50 years," he laughs.
"Most of that time we've spent on the road. We do over 100 shows a year all over the world. Right now, tomorrow morning, I've got to go to Tokyo. From Tokyo to Singapore. From Singapore to Puerto Rico."
Luckily for us, that road will take Kool & The Gang to The Soul Train Cruise when it sails next March. And they'll pack their biggest hits, songs we will never, ever get tired of: "Celebration," Get Down On It," "Cherish," "Ladies Night," "Joanna," "Fresh," "Too Hot," "Misled" and too many more to count.
Bell is planning on not just delivering the good times and the laughter, too. He is looking forward to having his very own celebration onboard with the other artists who will be there. "It's always great," he says with excitement. "It's great camaraderie. We grew up together, touring, and it's a great vibe getting back together with them." One of the best parts of The Soul Train Cruise is when guests get to get up close and personal with the superstars throughout the week they spend together, and Bell took notice on the 2013 voyage. "The people that are on the cruise are having a great time. They're seeing all these stars that they grew up with."
"I said. 'What a wonderful thing,' when I first heard there would be a Soul Train Cruise. Wow, that's perfect. Who doesn't know Soul Train? I got some friends just came off the most recent one and they were telling me they had a great time. It's going to be a good year next year."
Before they bring their Jungle Boogie to Soul Train Cruise guests, Kool & The Gang will keep touring and release a new single in April, their first in seven years. "It's called 'Kool With You' and it's one of those Kool & The Gang/happy kind of records," says Bell. "We're also working on a book right now, and hopefully it will be out this year." Bell even hints at a musical that might be in the works soon, telling the story of the band through its songs.
So there will be a whole lot for guests to talk to Bell about when they run into him at dinner, at the pool and on the lido deck next spring. And he's looking forward to the conversation and, yes, the party with you. "We're happy to be a part of The Soul Train Cruise fifth celebration so let's come on and get down on it," he ends with laughter.