Book Now – Come Celebrate History!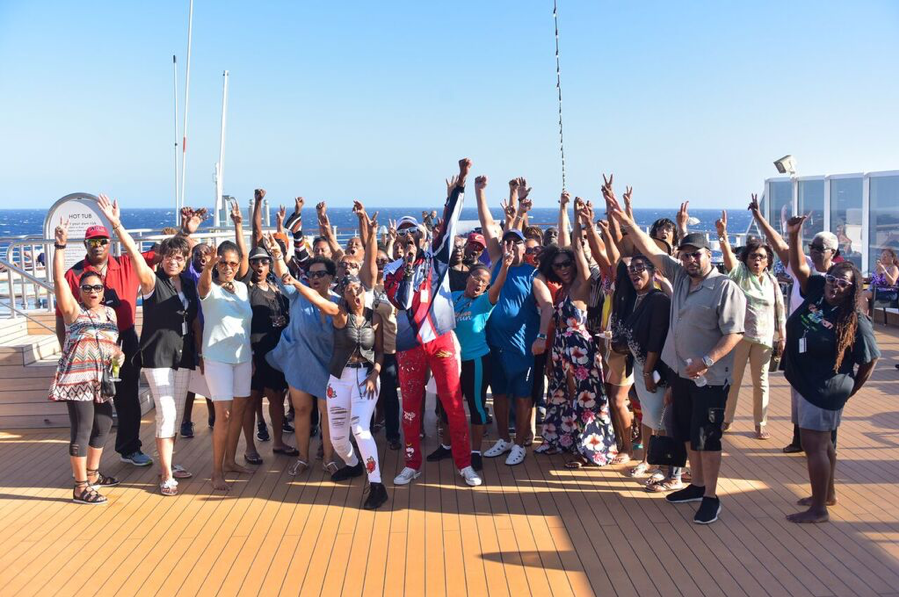 What better time to book your spot on the 2019 Soul Train Cruise than right here, right now during the beautiful month of June? In June, we observe a very special holiday in African American culture, Juneteenth. The month of June is the perfect time to recognize the achievements of African Americans plus it is the nationally recognized time for us all to celebrate Black Music. Each day, from the early morning until late at night, Black Music Month gives us the unique opportunity to celebrate traditions, music, and family, and to remember the triumphs of African American musicians throughout history. Luckily, the 2019 Soul Train Cruise allows us to do the same! Come celebrate the music and the accomplishments of so many Classic Soul and R&B artists with us from January 20th – 27th, 2019! This cruise will feature icons and leaders in the music industry, such as Smokey Robinson (special appearance 1/23), Gladys Knight and George Clinton, giving fans a new and exciting opportunity to celebrate culture and spread Love, Peace and Soul on the
high seas.
So what's stopping you? Get ready to sing, dance and feel the soul on the beautiful Holland America Line Nieuw Amsterdam all day and all night! Bring the music of R&B and Classic Soul to the sunny ports of Amber Cove, the Dominican Republic, San Juan, Puerto Rico and Half Moon Cay, Bahamas! Most importantly, prepare to celebrate culture, history and soul music on the 2019 Soul Train Cruise – The Hippest Trip at Sea!