B.K. Kirkland On Keeping the Generation Of Music Alive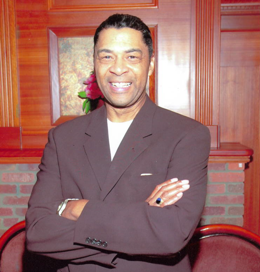 The gift of music brings back memories. I love music of all kinds, but Old School Soul and R&B are my favorite and that's what the Soul Train Cruise is all about. Our love of song has been passed down for several generations. My parents and grandparent's roots have evolved from gospel, jazz, and blues. Their generation of music grew out of unique experiences growing up and raising a family in America. The soul music of the 60's cultivated the three genres and they evolved into a universal sound that began to crossover to other cultures as well. From Duke and Louie it grew to Ray. Ray set the table for "Crusin'" with Smokey and "The Best Thing That Ever Happened To Me" with Gladys Knight who are both on this year's cruise. James "the godfather" made a way for the funk of George Clinton and made us "One Nation Under A Groove", and The Ohio Players set the world on "Fire" with their sound based on funk. They all set the table for Michael Jackson, and generations to come.
The cruise is one of the ways that we can keep this generation of music alive. It's still vibrant and sought by millions who have supported an art form that is special and unique. On the boat it is obvious that we have a special place in our hearts that revolves around the memories, and experiences that we went through over the last 30-50 years. Many of these songs and artists like Stephanie Mills, Morris Day & The Time, and The Chi-Lites have special meaning to us personally and mark an anniversary of a specific time in our life. There's a lot of joy from Old School Soul and R&B on the cruise and my focus in keeping this music alive on Sirius XM. I program The Groove Channel 50 (Old School 1975-1990) and Soul Town (Classic Soul & Motown 1960-1974) and we play both genres loud and proud. In June which is Black Music Month, you get a chance to enjoy the music and memories of the cruise again as we play the concerts back on Saturday and Sunday afternoons. I can't wait to see you again in 2019 and wishing you pleasant dreams of cruising with us again next January. Bring some friends and family and let's keep these memories alive and make new ones!
- B.K. Kirkland