A Letter from Your Host, Tony Cornelius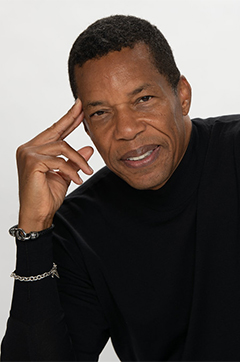 2022 Soul Train Cruise here we come!
As we approach our next voyage, I'm more than positive we're all looking for those silver linings no matter how dark the clouds overhead may be. While the past year and a half has presented challenges like we've never faced before, I have found that it's also brought me closer to friends and family and I find myself cherishing things that matter most in life. I've discovered that amidst unimaginable uncertainty, there are things I will always be sure of – how important it is to have faith, empathy, forgiveness and gratitude. As we look ahead to 2022, more than anything, I'm excited about reconnecting with my extended family, the people who I hold close to my heart even though we've been apart for so long.
It goes without saying that the Soul Train Cruise is an extended family of its own, filled with artists like Charlie Wilson, Gladys Knight, Jeffrey Osborne and Russell Thompkins, Jr & The New Stylistics and more, not to mention many of our beloved guests, the cruise producers, staff and crew. One longtime member of our family is Jeffrey Osborne, whose talent has graced our stages for many years. In this issue of the 411, he tells us about his life during the pandemic and what he has missed both on and off the stage. I can't wait to sit out on the ship's deck with him and make up for lost time.
I also can't wait to celebrate Soul Train's 50th anniversary. We'll reach this incredible milestone on October 2 and will keep the party going on through next year, honoring the show's legacy with special moments and performances throughout the cruise.
Most of all, I look forward to seeing each and every one of you aboard the 2022 Soul Train Cruise. We have so much to catch up on, and so many new memories to make.
Wishing you Love, Peace & Soul
Tony Cornelius