A Letter from Your Host, Tony Cornelius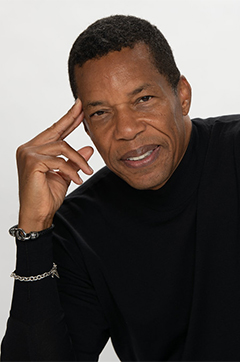 As I look toward next year's Soul Train Cruise, I can't help but marvel at the fact that it will be the 10th anniversary of The Hippest Trip at Sea. I'm overcome with emotion when I reflect on the decade of memories I've made with so many incredible artists and of course, you guys who have shared the voyages with me.
It seems like only yesterday that we all celebrated the 10th season of Soul Train's syndicated run. I was delighted when I found out that two artists who appeared on the 10th season of the weekly series will also be on the cruise with us: Deniece Williams and The Spinners. Both Deniece Williams and The Spinners performed on Soul Train for the first time during the early 70's, and like so many other incredible artists, have carried on the Soul Train legacy by performing for us on the Soul Train Cruise. I share these important milestones to celebrate the importance of anniversaries and the meaning of family.
Lastly, we wouldn't have been able to get here without the support from all of you. Here's to the next 10!
Wishing you Love, Peace & Soul,
Tony Cornelius