SOUL TRAIN CRUISE SELLS OUT ITS 10TH ANNIVERSARY VOYAGE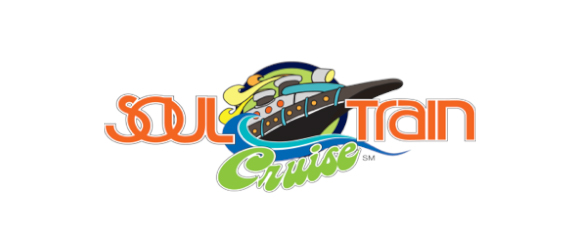 Reflects High Demand For
StarVista LIVE Vacation Experiences That
Bring Fans Unparalleled Access to Superstars
Ft Lauderdale, FL (September 8, 2022) --- StarVista LIVE, producer of cruise events and unique entertainment experiences, announces the Soul Train Cruise has sold out its 2023 10th anniversary voyage. The Soul Train Cruise will feature dozens of superstar performances, special events and opportunities to interact with icons of R&B music as it sails from Ft. Lauderdale, FL and travels to Grand Turk, San Juan and Half Moon Cay on the luxurious Holland America Line Nieuw Amsterdam from January 29 - February 5, 2023.
The 2023 lineup features iconic acts from Soul Train's multi-generational history, including Babyface, George Benson, The Commodores, The Spinners, Peabo Bryson, Evelyn "Champagne" King, Midnight Star, Deniece Williams, Zapp Band, Al McKay Allstars, One Way featuring Al Hudson, Sounds of Blackness, Al "Lil Fats" Jackson, The Honey Cone and so many more.
"Soul Train means so much to so many people, and the success of the Soul Train Cruise shows the world that it continues to hold such a special place in our hearts," says Benson. "I'm honored and excited to be a part of carrying the vision and the spirit of Don Cornelius forward."
"The Soul Train Community is like no other," adds Soul Train Cruise Executive Producer Alan Rubens, " and the Soul Train Cruise brings so many fans together to celebrate, reminisce, groove to great music and really have the time of their lives in a way that nothing else does. The 10th anniversary voyage is going to be something special and we're excited so many people want to be a part of it"
Guests aboard the Soul Train Cruise experience seven days of nonstop Love, Peace and Soul, spending their days and nights with the stars at more than 50 live performances and 25 celebrity interactive events. The vacation of a lifetime includes parties at the pool, a Gospel Hour, live interviews, Q&A sessions, dance classes with original Soul Train dancers, wine tasting, celebrity-led game shows, costume parties and so much more.
The full-ship charter cruise will take place aboard the Holland America Line Nieuw Amsterdam, a luxurious ship that features an array of premier dining, lounges surrounded by panoramic views, a world-class spa and salon and elegant staterooms. Cabin prices include access to all of the major concerts, gourmet meals, 24-hour room service and daily events. Further information is available at www.soultraincruise.com or by calling 844-266-7685.
About StarVista LIVE:
StarVista LIVE creates unique entertainment experiences that bring fans together to relive their favorite moments, create new memories, and enjoy unparalleled access to the superstars they love. StarVista LIVE cruise events include the Malt Shop Memories Cruise, the Soul Train Cruise, The Country Music Cruise, The Flower Power Cruise, the '70s Rock and Romance Cruise, the Ultimate Disco Cruise, the Sandy Beaches Cruise, The Big Easy Cruise and Abbey Road on the River festival. StarVista LIVE is a division of Direct Holdings Global. Direct Holdings Global is a leading multi-channel marketer with a broad portfolio of products and services, most notably associated with the success of the StarVista / Time Life brand, delivered with a commitment to excellence and integrity. Additional information about StarVista LIVE can be found at:
https://www.facebook.com/StarVista-LIVE
https://www.linkedin.com/company/starvista-live
###