Gospel Fans Rejoice! Gospel Host Clifton Davis is Back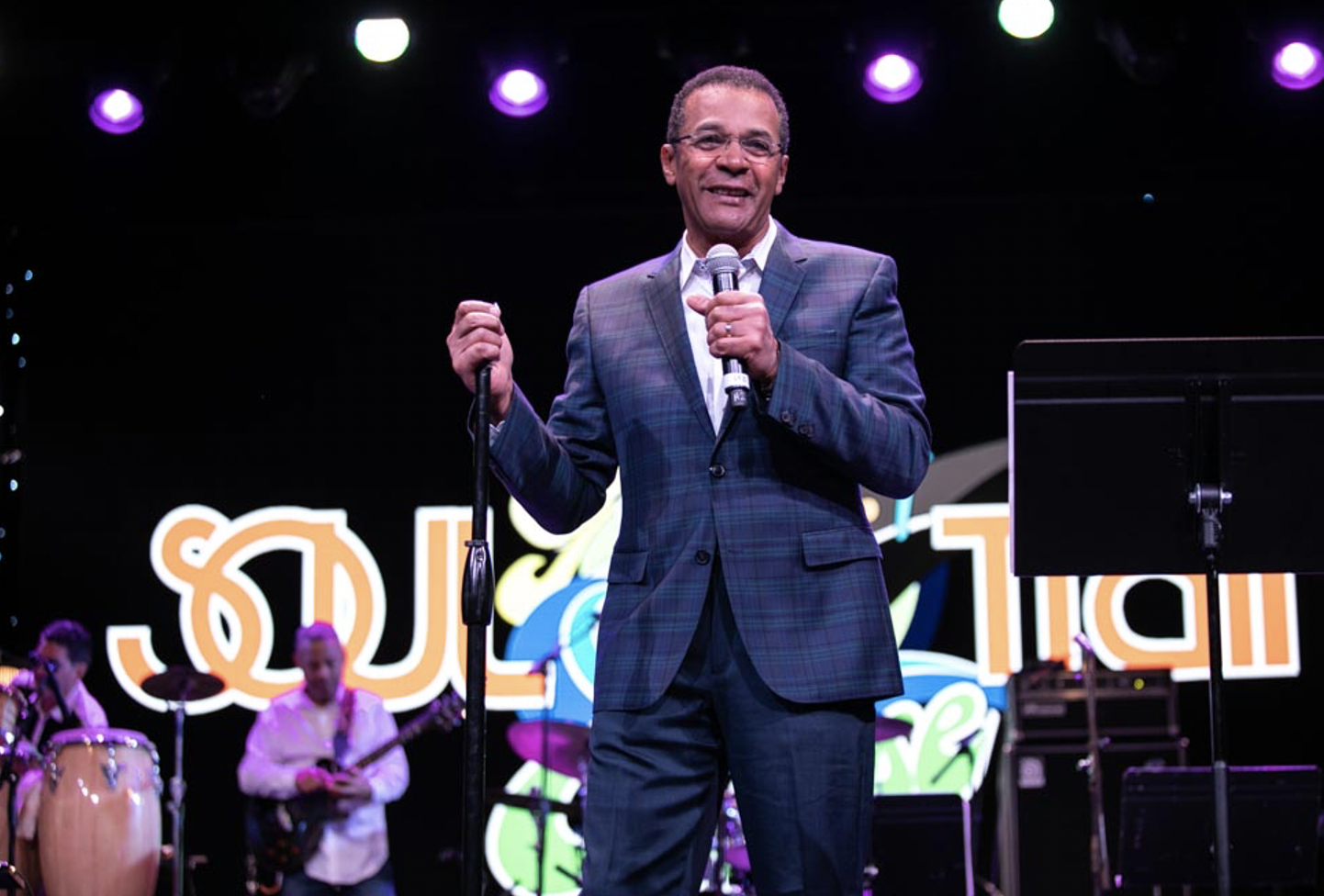 Guests who have been on the Soul Train Cruise know that our Gospel events are a huge part of what makes this yearly voyage so special. We're so pleased to share that Gospel Host Clifton Davis will be returning in 2022 to lead us through these special events!
Actor, singer, composer, producer, and minister are just some of the roles the multi-talented Clifton Davis has held throughout his successful career. Widely known for his roles in television and 5 Broadway shows, one garnering him a Tony Award nomination, Clifton Davis is also a Christian minister in New York and leads an interdenominational ministry that spans more than 35 years, during which he has evangelized throughout the nation. And his work doesn't stop there. Dr. Davis is the recipient of more than 125 awards and citations for his social, civic and spiritual service, and additionally has been recognized by groundbreaking organizations including the SCLC, World Vision, the UNCF and the NAACP. For over 40 years, Clifton Davis has been entertaining global audiences and congregations, and isn't stoppin' anytime soon!
We feel so blessed that Clifton Davis will be sailing with us on his third Soul Train Cruise to move and guide us during our unique Gospel events onboard. Plus, if you missed him in 2020 (or just want to relieve the cruise again), check out our events onboard featuring Gospel Host Clifton Davis and the Urban Guerilla Orchestra below!
The Soul Train Cruise Presents Sunday Service:
A Tribute to Curtis Mayfield in celebration of Dr. King: