Generations of Soul Train Friends and Family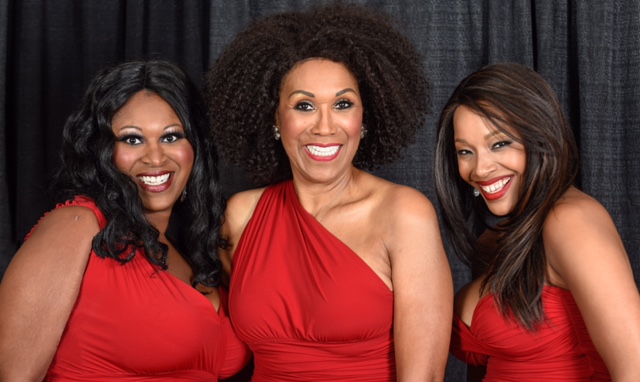 Time and time again, our guests and the artists on the Soul Train Cruise have told us their stories of gathering around the television set on Saturdays with friends and family to watch the newest episode of Soul Train. For over 30 years, we kept tuning in … new generations who discovered it for the first time. What started out as our show has turned into one that our children love just as much and now our grandchildren tune into the Soul Train Awards and seek out the show's YouTube videos to watch superstars and super dance moves. Soul Train is a phenomenon that spans generations and continues to win new fans while still keeping the OG's grooving. We took a look at the Soul Train Cruise artists whose careers have also crossed generations, bringing their talent to folks of every age and in every corner of the world.
When Don Cornelius started Soul Train, he was pleased (and proud) that his son, Tony, would join the production and help the show's legacy to be embraced by the next wave of R&B fans. But neither he nor Tony took this responsibility for granted, and Tony spent years working his way up through the ranks, earning his place in the legendary show as Executive Producer.
There is perhaps no greater example of how the music nurtured by Soul Train is loved by all ages than The Pointer Sisters. In 2002, Ruth Pointer's daughter Issa joined the legendary group onstage and a few years later her daughter Sadako Johnson stepped onto the stage with them. All three will be on the Soul Train Cruise when it sails in January.
Did we say that the Pointer Sisters were the greatest example of how the music and legacy of Soul Train spans generations? It's more like a tie with Eddie Levert. The longtime frontman for The O'Jays released "Father and Son" with his son Gerald in 1995 and they teamed up again for 2007's "Something To Talk About." Eddie's son, Sean, joined them for "Eyes and Ears." And speaking of Sean and Gerald, the brothers made up two-thirds of the hit group Levert, introducing the family's talented genes to a whole new era of fans.
Charlie Wilson was surrounded by a different kind of group of kids when he recorded "Charlie, Last Name Wilson." Young superstars like Justin Timberlake, will.i.am, Snoop Dogg crossed generational lines to record with their hero, and Jamie Foxx, T-Pain and Snoop (again) joined him for "Uncle Charlie" just a couple of years later.
We're thrilled to have wonderful artists, fans and friends that appreciate the ties that bind us into one big Soul Train family.