Classic Soul Ballads: The Most Beautiful, Sensual, and Sexiest Songs of All Time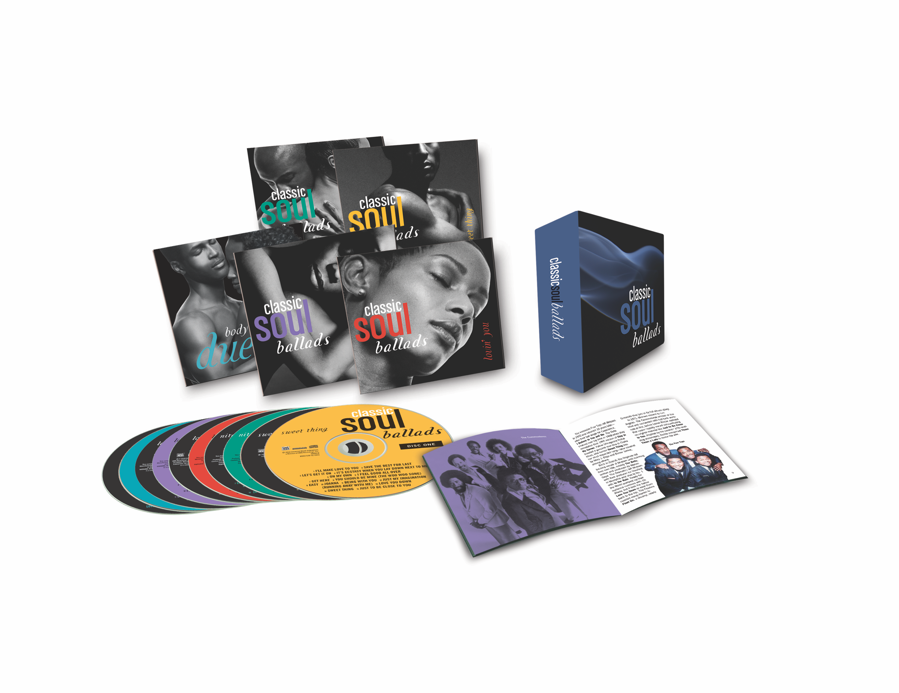 All of your favorite artists are now together in one CD collection – including Luther Vandross, Patti LaBelle, Marvin Gaye, Aretha Franklin, Barry White, Teddy Pendergrass, Smokey Robinson, and so many more! You'll get 10 CDs filled with the deep soul music classics from the '60s, the sweet harmonies of the '70s, and the sexiest songs of the '80s.
Every song in the Classic Soul Ballads Collection is the original hit recording and has been digitally remastered for beautiful sound. You'll hear all the music legends that took love songs, added a whole lot of soul, and created absolute magic.
Learn more here!