We're So Excited To Welcome The Pointer Sisters on the 2018 Soul Train Cruise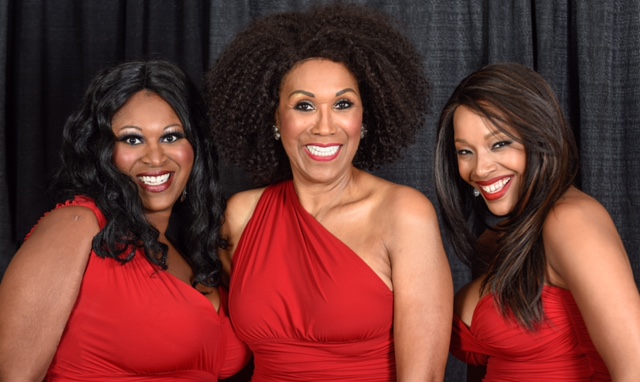 Talent runs strong in the Pointer family. Sisters June, Ruth and Anita (and even Bonnie, for a time) were superstar siblings with joyous songs and spirit. In recent years, Issa and Sadako Pointer have joined the family business to ensure that the harmonies and the hits keep flowing. The Soul Train Cruise is ecstatic to have the talented ladies of this legendary family come aboard in 2018. We spoke with Ruth Pointer about her family affair, the Soul Train legacy, and what it's like to work with the people she loves the most.
---
The Pointer Sisters have always had music in their soul. "We had always sung in my father's church," recalls Ruth Pointer. "Even before we were singing we always loved music, Motown in particular was a favorite of ours. Also blues and country. We loved Elvis, Charley Pride…and we would play these Motown records and all the blues records and it just ripped through my soul and when we started singing outside of my dad's church I think all those genres of music infused into our spirit." And into their signature sound, too: The Pointer Sisters blended pop, blues, jazz, soul, funk, rock along with a giant helping of fun into hit songs that audiences of all kinds fell in love with. The fact that their very first Grammy Award was for Best Country Vocal Performance is a testament to the universal appeal of their music.
When the sisters first started singing together, "we were just young and excited about life and some of us were still at home," recalls Ruth. "I had just recently left my mom and dad and already had a couple of children. I had an office job but I was never comfortable. It always bored me to the point where I was always falling asleep. So my younger sisters had just started singing secular music with Bay Area groups and I found that it was an exciting thing to do. But never in my wildest dreams did I think it would all turn into this."
Ruth left her sleepy office job in 1972, and within a year The Pointer Sisters released an album. A year after that, they won that first Grammy Award and kicked off an avalanche of hit singles, more Grammy Awards and a coveted star on the Hollywood Walk of Fame. "I actually wrote a book about a year ago and it's a wonderful book of my life as a Pointer Sister." For a limited time, autographed copies are currently available at www.thepointersisters.com/store.
"I really can't pinpoint a specific time, I think maybe somewhere in the late '90s/early '80s, when I started to realize this was something I was going to do for a very long time because I enjoyed it so much. If I could support my family and enjoy it so much, why wouldn't I do it?" she remembers happily. The fans were enjoying it, too. They filled concert halls and bought singles like "I'm So Excited," "He's So Shy," "Slow Hand," "Should I Do It," "Automatic," "Jump (For My Love)," "Neutron Dance" and so many more. The Pointer Sisters brought a level of optimism and joy to pop music that the world embraced. "I think I attribute it to the fact that our songs are exciting and they came at a period in music where everyone was really looking for joy in our lives. We had just come out of the '60s revolution where a lot of people were angry and there was a lot of protesting going on. Our songs were a reminder that not all is bad. That there's always another side. And I think people really responded to that."
And they still do. The Pointer Sisters continue to tour the world each year, greeted wildly by fans who literally dance down the aisles during their concerts. "It still surprises me," Ruth says modestly. "There are times when the audience is singing along and it is amazing and crazy and I feel like jumping out there in the crowd with them. They go crazy sometimes and I love to see them do that. They form a conga line and go around the venue! This actually happens a lot during the European tours. Those fans know who wrote the songs, they even know who wrote the lyrics to the songs," she marvels.
"I hope some of that will be happening on the cruise," Ruth adds with a smile.
She's also hoping for a lot of fun off the stage when she's on The Soul Train Cruise, because the family that works together, plays together. Over the past few years, The Pointer Sisters have evolved into a much bigger family affair with Ruth's daughter Issa and granddaughter Sadako joining in. "It is just something that's kind of evolved out of necessity and we were just blessed to have family members that were able to step up in my sister's June and later my sister Nita's spot," she explains. "My daughter and my granddaughter have been an extreme joy on the road. It's mindblowing to me to look beside me and see my daughter on one side and my granddaughter on the other side."
"I was a little apprehensive at the beginning," Ruth continues, "I wondered if the audience is really going to accept this and I have been overwhelmed at the response and how these young women have just stepped up and they can rock and rock, honey. Sometimes I just step back and watch."
Ruth has big plans to step back and watch a lot of the concerts on the Soul Train Cruise. "I'm just looking forward to a really good time. The biggest attraction for me is going to be the entertainment," she exclaims. "And of course we are big Soul Train fans. Don Cornelius was a friend and a mentor of ours. It meant everything back in the day if you got on the show. We were on several times and it was something that I think as African American artists we really felt that it was OUR show…..I miss something like that being on television. And now, being on the cruise is an honor because Don was one of our idols and the show was definitely something we enjoyed. I'm honored they called us. We just want to have a good time and hopefully bring some memories and joy to everyone that is going to be on the cruise."