Sirius XM's BK Kirkland on Keeping Old School R&B and Classic Soul Music Alive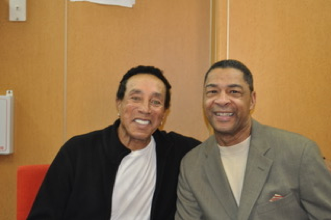 Sirius XM's B.K. Kirkland with the iconic Smokey Robinson
Your taste in music says a lot about you. Who are the artists that move the meter and influence the trends, dances, and clothes in your world? Music is one of the art forms that so many of our memories are made of. From our earliest existence, songs have served as markers of special events and become the soundtrack to our lives. If you could choose only ten albums for your personal collection, what artists or songs would fill your playlist? My guess is that the artists on the 2020 Soul Train Cruise are probably on your list or on the list of somebody close to you. The Jacksons dominated the late '60s and early '70s along with WAR and Harold Melvin's Blue Notes. The Isley Brothers reigned supreme in the '70s into the '80s along with Cameo and Atlantic Starr. We entered the '80s and early '90s with two females who had major influence and numerous hits during that period- Regina Bell and Karyn White. Peabo Bryson and Johnny Gill are still making new music today. Like always, the Soul Train Cruise will have a multitude of Grammy winners, NAACP Image Award winners and hit makers with #1 songs.
The Soul Train Cruise is all about the memorable music that we grew up with and still celebrate. The artists earned our respect and are still world class performers. The cruise is just one way that we can keep this generation of music alive; it's still vibrant and sought by millions who have supported an art form that is special, unique and authentic. Onboard it's obvious that we have a special place in our hearts that revolve around the memories and experiences we've been through over the last 30-50 years. This music is the foundation of our past and commemorates both the joy and sorrow we have felt. But the cruise is not only about the past. For seven days in January you will also create some new wonderful memories and stories to tell family and friends.
There's a lot of joy from Old School R&B and Classic Soul and my mission is to keep this music alive on SiriusXM. I program The Groove, Channel 50, (Old School 1975-1990) and Soul Town, Channel 49, (Classic Soul & Motown 1960-1974) and we play the early generations of Soul and R&B music. During Black Music Month in June you get a chance to enjoy the music and memories from the Soul Train Cruise 2019 as we re-play some of the onboard concerts on Saturday and Sunday afternoons. Tune-in on the dates and times below.
I've been blessed to participate in the Soul Train Cruise and have shared some photos from 2019.
I can't wait to see you again in 2020, bring some friends and let's keep this music alive together!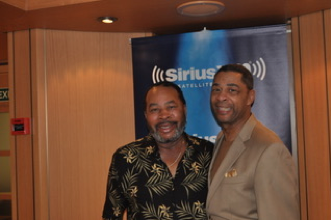 Billy Brown of Ray, Goodman & Brown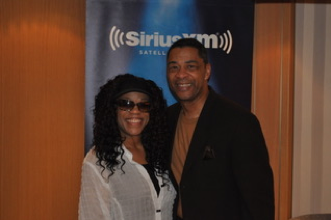 Evelyn Champagne King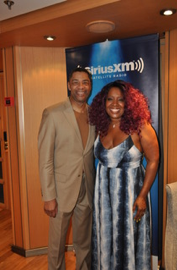 Meli'sa Morgan
---
The Groove / Soul Train Cruise 2019 Black Music Month concert schedule
6/1 5PM ET The Ohio Players
6/8 5PM ET Evelyn Champagne King
6/15 5PM ET Stephanie Mills
6/22 5PM ET BT Express
6/29 5PM ET Dazz Band
Soul Town / Soul Train Cruise 2019 Black Music Month concert schedule
6/2 3PM ET Ray Goodman & Brown/Moments
6/9 3PM ET The Chi-Lites
6/16 3M ET New Birth
6/23 3PM ET Bloodstone