History In The Making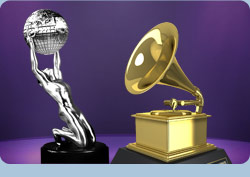 We're never short of reasons to celebrate great music, but Black History Month inspires us to reflect on an even deeper level and whenever we do that, we find ourselves in awe of the immeasurable talent of singers, songwriters and musicians that we have the privilege of sharing the annual Soul Train Cruise with.
The icons and history-makers that will be joining us in 2021 have always been a part of our lives, celebrating the good times and helping us through the dark days. They've recorded 234 Top 40 R&B singles and have been honored with 39 Grammy nominations. But did you know they also have shelves full of even more honors and awards?
It's no surprise that Charlie Wilson was given the Soul Train Icon Award in 2009, but did you know he won a BET Lifetime Achievement Award a few years later? We're pretty sure he has it on display right next to his BMI Icon Award, his NAACP Award and the keys to the cities of Atlantic City, Tulsa and Baton Rouge. And did you know that Cook County (IL), Pittsburgh (PA), St. Louis (MO) and Allegheny County (PA) all declared "Charlie Wilson Days" in his honor?
Patti LaBelle has her own Soul Train Heritage Award and BET Lifetime Achievement Award. And she has not one, but two NAACP Image Awards for Entertainer of the Year along with her Grammys, American Music Award, World Music Award, Essence Triumphant Spirit Award and was even nominated for a pair of Emmys for her performances in "Motown Returns to the Apollo" and "Sylvia Fine Kaye's Musical Comedy Tonight III." Even one of Patti's songs won big, with "Lady Marmalade" being inducted into the Grammy Hall of Fame in 2004.
The Whispers were inducted into the Vocal Group Hall of Fame in 2003 and received the Pioneer Award from the Rhythm and Blues Foundation as well as the Governor's Award from the San Francisco Chapter of NARAS.
There's no doubt that After 7 is immensely proud of their own NAACP Image Award, along with their trophy from the Billboard Music Awards and have been nominated for Grammy and American Music Awards.
Freddie Jackson has his share of Grammy and American Music Award nominations (winning in 1998 for "Nice 'N' Slow") and just last year he received the Legend Award from the 4th Annual Black Music Honors.
Russell Thompkins, Jr and the New Stylistics followed The Whispers into the Vocal Group Hall of Fame in 2004 but we're sure they're most proud of being a part of the Walk of Fame in their hometown of Philadelphia.
The Bar-Kays also have been honored close to home, inducted into both the Memphis Hall of Fame and the Beale Street Walk of Fame. And they were invited to perform at President Barack Obama's second inaugural celebration!
Rose Royce racked up a number of awards that showed the world how important music is in shaping the sound and story of a film. Their debut album, which also happened to be the soundtrack to "Car Wash," took home a Cannes Film Festival prize for Best Music and Grammy for Best Motion Picture Score.
The Original Lakeside may have a platinum record on their wall for "Fantastic Voyage," but one of their greatest achievements was helping tornado survivors in their hometown of Dayton, Ohio at the Hometown Legends for Relief concert in 2019.
Tavares set a Lifetime Achievement Award (from the National Rhythm and Blues Music Society) next to their Grammy when they were feted in 2013.
Patti Austin has a Grammy Award, too, but it may surprise you to find out that it's for Best Jazz Vocal Album for her 2008 release, "Avant Gershwin." She also has an honorary doctorate from the Berklee College of Music.
The Zapp Band has gold records galore, but it's the Grammy nomination for Tupac's "California Love" in 1997 that brought the group a whole new wave of fans and accolades.
The Dramatics (featuring LJ Reynolds) were inducted into the R&B Music Hall of Fame 2013 but generations of artists already knew they were legends long before that; Snoop Dogg, Keith Sweat, Ice Cube and more have all worked with the group in recent years.
Steve Arrington (the Voice of Slave) is also a favorite of Snoop, who sampled Slave's "Watching You" while Jay Z, NWA and more used Steve's own "Weak at the Knees." In 1986, he was nominated for an NAACP Image Award and he won a Grammy in 2001 for "Money Ain't A Thang" by Jay Z and Jermaine Dupri.