Get into Something Comfortable - Our Exclusive Soul Train Cruise Attire
Back by popular demand, we've designed new Soul Train Cruise attire for our guests and fans of the Love, Peace and Soul experience that we bring to the Caribbean waters. This year we're offering a Sport-Tek hooded jacket and Nike golf shirts.
Just like the music, these pieces will never go out of style.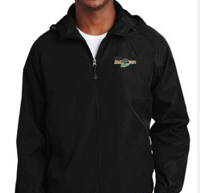 This custom Soul Train Cruise jacket is comfortable and stylish. It offers an unrestrictive fit and provides lightweight weather protection. Get ready to dance down the Soul Train line in this Soul Train Cruise jacket that emits classic cool. Whether you pair it with jeans or nicer slacks, it will be sure to turn heads on-board and off when you return home.
Click here for sizing and more details.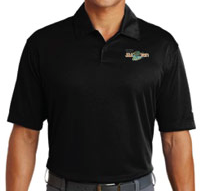 Whether you're on or off the cruise – or golf course, this classic shirt is the perfect wardrobe staple. The sleek looking fit in jet black is made of Nike's Dri-Fit moisture-wicking polyester will keep you comfortable and "cool" no matter what you're doing or where you're going. The men's shirt offers a classic cut while the women's version offers a tailored, feminine fit.
For those sailing with us in early March, place your order by February 8th in order to receive your items in time to pack them along with your other favorite cruise-wear musts.