Finally - The Greatest Soul Ballads from the '60s, '70s & '80s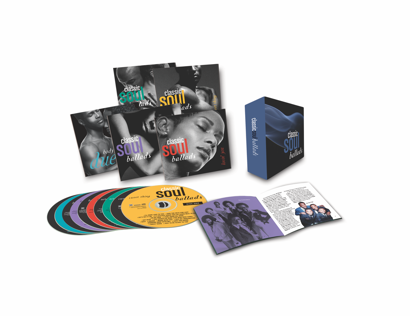 Classic Soul Ballads: The greatest soul ballads from the '60s, '70s, and '80s are finally together!
A great soul ballad is something very special, it's so much more than just a song you sing. It's music that gets deep inside
of you.
In this hit soul music collection, you'll get the deep soul classics from the '60s, the sweet harmonies of the '70s, and the sexiest songs of the '80s. From soul legends to golden groups, this collection will touch your heart and make you feel good all over.
Learn more by clicking here