Don't Miss These Classic Soul Ballads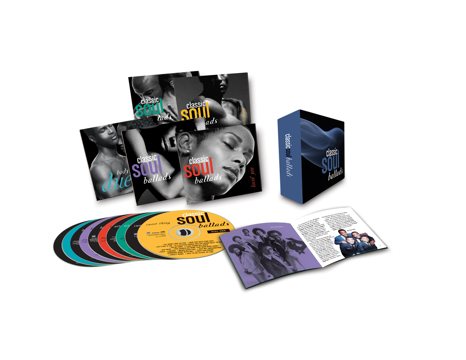 A great soul ballad is something very special. It becomes a part of your life. It's music that gets deep inside of you.
Now, all the most romantic soul hits from the '60s, '70s and '80s are together in one music collection! Time Life presents Classic Soul Ballads – 10 CDs with 144 of the most beautiful, the most sensual, and the sexiest songs of all time. You'll get the deep soul music classics from the '60s, the sweet harmonies of the '70s, and the sexiest songs of the '80s. This includes 2 FREE CDs with 24 of the most romantic duets of all time, and complete liner notes with photos and stories about the artists and their music.
Click here for details.