Cruise Host Tony Cornelius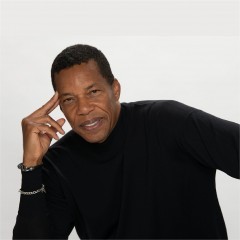 Tony Cornelius has functioned as a Producer/Executive in Charge of Production, Sr. Vice President and General Manager in connection with numerous music and variety oriented TV episodes and specials. Duties included all aspects of Marketing and Distribution of the Soul Train Franchise, which included (4) decades of original content vaulted and stored in controlled tempered facilities throughout the western United States. Mr. Cornelius also successfully assisted in negotiating mergers and acquisitions of upward to 30 million dollars as well as oversaw years of muti-million dollar production budgets, video archives and photo libraries.
His 25-year career in television production, which includes single and multi camera events for network, cable, commercials, music videos and first-run syndication, has allowed him extensive experience and knowledge in his field. Cornelius is well versed and thoroughly competent with respect to every facet of programming, creation, pitching, development, budgets, cost management, crewing, and post-production.