The Miracles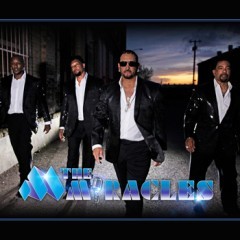 After 40 years, The Motown Miracles are still captivating audiences around the world. The very first group to sign to Motown Records, The Miracles continue to keep that iconic Detroit sound alive by performing their greatest hits such as "Shop Around." "I Second That Emotion," "Going To A Go Go," "More Love," "Tears Of A Clown," "Love Machine," "You've Really Got A Hold On Me," "The Tracks Of My Tears," "Ooh Baby Baby" and many more.
Formed in 1956 when childhood friends Bobby Rogers, Smokey Robinson, Claudette Robinson, Ronnie White and Pete Moore embarked on a career that would surpass their wildest dreams, the group's very first single, "Shop Around," quickly became a number one smash and delivered Motown their first gold hit. A string of chart-toppers followed and The Miracles established themselves as one of the best vocal groups in American music.
In 1971, Billy Griffin replaced Smokey Robinson and The Miracles continued with their success, recording hit records with such renowned producers as Marvin Gaye, Willie Hutch and Freddie Perren and racking up hits including "Do It Baby" and "Love Machine." Their music remained timeless and won legions of new fans over the years through high profile movie soundtracks such as "The Big Chill," "Platoon" and "Donnie Brasco." Motown honored the group with a 35th anniversary retrospective greatest hits CD box set in 1993.
In 1994, Sydney Justin joined The Miracles, over 15 years after his first audition with the legendary group. Back in 1978, Justin opted to play in the NFL for the Los Angeles Rams instead of accepting an offer from The Miracles to join them on tour. He later became a member of Shalamar, but destiny led him back to The Miracles where he has remained for over 20 years. With Sydney, original members Bobby Rogers, Ron White and Claudette Robinson embarked on a second wave of success.
In February 1997, The Miracles received the "Pioneer Award" from the Rhythm & Blues Foundation and in 2009 were honored with a star on the Hollywood Boulevard Walk of Fame. The group was inducted into the Rock and Roll Hall of Fame in 2012.
The Miracles' current line-up features Sydney Justin, Kerry Justin, Cordell Conway, and Melvin Bridges. The group recently recorded a new Greatest hits CD, a live CD and a Christmas Holliday CD. They continue to tour the world, winning over audiences with their impeccable harmonies and stunning choreography.