Sounds of Blackness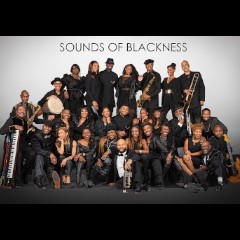 Since 1971, The Sounds of Blackness has taken audiences around the world on a musical journey through the history of African-American music via tour, stage productions, music workshops and concerts.
Over the years they have received 3 Grammys, 5 Grammy nominations, Soul Train Award, Emmy Nominations, NAACP Image Award, Stellar Awards, NAACP Image Award Nominations, International Time for Peace Award, Film Soundtracks, Traveled the world and so much more. Their Life-Changing Top 10 Single & Video "ROYALTY" was Nominated for 2 NAACP Image and 2 Stellar Awards! Their soulful music that spans Jazz, Blues, Spirituals, Rock & Roll, R&B, Gospel, Hip-Hop and Soul has left an indelible imprint on audiences around the world.
They've performed for Kings & Queens, Presidents & Ambassadors at Concert Halls, Corporations, Schools Colleges and Festivals all over the World.
Sounds of Blackness appearances include The Olympics, The World Cup, The Ryder's Cup, The NFL, NBA, MLB, The Grammy Awards, The Denver Summit of Eight, NAACP National Convention, The Super Bowl.
Sounds of Blackness has appeared with Quincy Jones, Oprah Winfrey, Michael Jackson, Aretha Franklin, Stevie Wonder, Kirk Franklin, Shirley Caesar, Yolanda Adams, Sting, Prince, Elton John, Maya Angelou, Usher, Harry Belafonte, Aloe Black, Common, John Legend & many more.