Rose Royce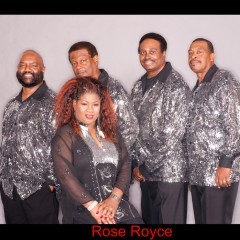 In their Thirty year recording history, Rose Royce music is currently still being played on radio stations all over the world, such sensations as * CAR WASH * OOH BOY
"WISHING ON A STAR * I WANNA GET NEXT TO YOU * DO YOUR DANCE just to name a few.
Many artists have covered Rose Royce's classic songs such as Seal Re-recorded two of ROSE ROYCE hit songs "Love Don't Live Here & Wishing on a Star" * Mary J Blige cover I'm Going Down" and Beyonce covered Wishing on a Star * many other artist have also cover our Mega hit recordings.
Rose Royce has successfully managed to stay fresh and attract new fans all over the world.
Dazzling audiences worldwide, Rose Royce currently tours the United States as well as Europe, Japan and Australia. Rose Royce has played too many standing room only crowds all over the world.
The Grammy Award Winning, Multi Platinum selling Group Rose Royce has sold millions of copies of the album "Car Wash," "In Full Bloom," and "Rose Royce Strikes Again" and is currently putting new material together for release next year.
ROSE ROYCE sound track for the Hit Movie CAR WASH … put ROSE ROYCE on the map and the rest is history.
Rose Royce is a versatile group who possesses a multitude of talent and charisma.