Morris Day & The Time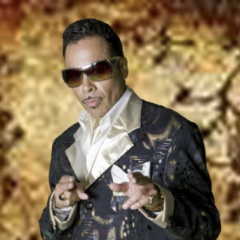 With his dynamic dancing and smooth yet gutsy vocals, Morris Day played an essential role in the development of the Twin City dance/club sound of the 1980s. A founding member of Prince's band, the Time, he remained with the group from 1981 until 1984, when he launched his solo career. Returning again in 1988, he also performed and recorded with the Time from 1990 until 1991 and then after 1995.
Day's involvement with Prince traces back to 1980, when his composition "Partyup" (originally recorded when he was a member of the Enterprise), was covered on Prince's Dirty Mind album. Releasing his debut solo album, Color of Success, in 1985, Day reached his apex with his second solo album, Daydreaming, two years later. Produced by ex-Timemembers Terry Lewis and Jimmy Jam, the album included the chart-topping R&B tune "Fishnet." Day released his third solo album, Guaranteed, in 1992. After Guaranteed, Daytoured occasionally without any new product. He finally returned to recording in 2004 with It's About Time, a mostly live album with a few new studio cuts, one including a guest appearance by rapper E-40. Day has also appeared in several films and television shows.