Keith & Leslie Ferguson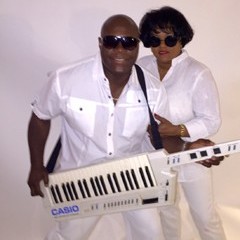 Keith and Leslie are a musical duo, both born and raised in Detroit, Michigan. This musical union performs across the United States and abroad, rendering smooth vocals and soul-stirring music in each performance.
Keith provides musical direction for the Spinners and has also worked with Anita Baker, Jennifer Holiday, Temptations, Mary Wilson, and countless others.
Leslie has sung background vocals for Aretha Franklin, Stevie Wonder, Keith Washington, and Oleta Adams, just to name a few.
On their own time, Keith and Leslie perform and promote their own music, increasingly making a mark on the world. Their original music is available on iTunes, CD Baby, and Amazon.