Original Soul Train Dancer Derek Fleming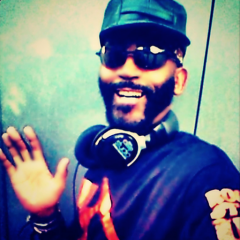 Derek Fleming a featured dancer on the long running television series, "Soul Train" for 13 years was born in Texas raised in Southern California. Derek aka ~ DFox*, started the trend of wearing foxtails as an accessory on his television wardrobe to stand out…and it caught the likes of many famous personalities like Madonna, Grand Master Flash and as recently as Chris Brown. Designers such as Louis Vuitton, Prada, and Versace have used fox tails in their ads and runways shows. Derek able to do most styles of street dance also choreographed many of the opening dance routines and closing segments on Soul Train. Derek is mentioned as one of the ICONS of SOUL TRAIN, featured in books and documentaries. Derek's clothing and likeness will be inducted into the Smithsonian's National Museum of African American History & Culture in Washington D.C ~ The Soul Train Exhibit in fall 2015 early 2016. In the 80's…Derek portrayed an artist in the feature film, "Body Rock" who bared a striking resemblance to Jean Michel Basquiat famed graffiti artist, Derek's character -'Maurice Bizarre' was just a cameo appearance that struck a chord with fans of art and music. Although the film didn't do well at box office…it captured the 80's music, dance, catch phrases and clothing. Being a featured dancer, would also open up opportunities for Derek to travel the world from the United States, Mexico, Japan, Europe, Canada and most parts of the Caribbean.
Derek is a photographer, published author, and artist… some of his current pieces ( 35 ) ~ titled the "LINE UP SERIES" is mixed media, collage, acrylic on 4 x4 panels that depict different ethnic visions. Derek's series of photography prints; "Orange in the Big Apple"…where he approached people of NYC.., policemen, firemen, taxi drivers clergy, and everyday people holding an orange and photographed each engaged with the fruit. Derek's book titled …, "Get Me to the Train on Time"…is loosely based on his life growing up in a predominately white Orange County to becoming a Soul Train Icon. Derek is proud and honored to be an ambassador for Soul Train dedicated cruise.., " the Hippest Trip At Sea " the last 4 years. It has often been said that the life of an artist can be one of poverty, hard work with little, if any, recognition. However, to meet Derek Fleming aka DFox, you would be misrepresenting him to suggest that he lived an impoverished life. He is a spiritual man full of life and verve.