Deniece Williams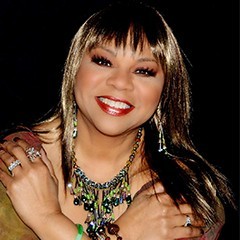 Deniece Williams is a 4-time Grammy Award-winning singer, writer and producer. She first rose to prominence in the '70s and cemented her success throughout the '80s by enjoying a string of hit singles and albums. Ms. Williams is known for her multi-octave range and soaring soprano on chart-topping hits such as "Free", "Let's Hear It for the Boy", "Silly", "Gonna Take a Miracle", and her classic duets with Johnny Mathis. Throughout her decades-long career, "Niecy" (as she's known to many fans) has demonstrated dazzling versatility by scoring hits in Pop, Soul, Dance, Christian, and Gospel.
Deniece Williams' career began in 1975 singing back-up for Stevie Wonder as a part of Wonderlove and appears on his acclaimed masterpiece "Songs in the Key pf Life". Eventually departing to sign with Columbia Records and launch a solo career, Deniece teamed up with Maurice White of Earth, Wind & Fire and his frequent collaborator, Charles Stepney. In 1976, she released her sparking debut "This is Niecy", which rose to No. 3 on Billboard's album charts.
In 1984, Deniece released "Let's Hear It for the Boy" in which the title track reached No. 1 on the Billboard Hot 100 and was featured on the soundtrack to the smash hit film "Footloose". In 1986, she would release her first full-length gospel album, "So Glad I Know", which brought her two Grammy awards.
Always writing, always creating, her entrepreneurial reach extends to Hollywood's new entertainment experience, Rock of Ages at The Bourbon Room. Deniece continues to tour to sold-out houses.