Carla Cooke A Tribute to her Father Sam Cooke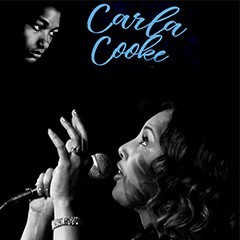 Carla Cooke is the youngest daughter of the Legendary Sam Cooke. Carla's future mirrors the image of her father. Carla crafted her sound in the church similar to her dad and never sought to use her father's name but to build her own reputation as many do. Now the younger Cooke knows her father's roots are so deep that Carla has become her own person and connects with her roots through her father's music.
Carla Cooke's style is diverse in Gospel, Christian, R&B, Soul, Pop and the contemporary sound that embraces today's culture. Carla has the flavor of longevity that will maintain a fan and consumer base to make hits. With a strong vocal range and warm personality, Carla's stage presence commands the environment wherever she performs. Carla has performed in concert with the Legendary Four Tops, Rhonda Ross, Gerald Alston and Freda Payne to name a few, and musical performances at Festivals and various venues throughout the United States.