BRICK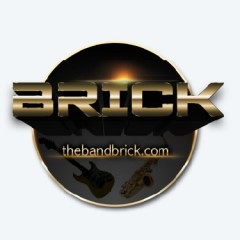 BRICK, is the tremendously talented platinum recording band, hails from Atlanta, Georgia. Formed in 1976 by lead guitarist Regi Hargis, BRICK created a successful merger of dance and jazz music for a unique sound we call "Dazz."
BRICK recorded "Music Matic" for Main Street Records in 1976, before signing to CBS-distributed record label Bang. Their first Bang single "Dazz" was #1 on the R&B charts and was #3 on the pop charts in 1976, and they continued on Bang until 1982. Brick scored two more huge hits in 1977, "Dusic" and "Ain't Gonna Hurt Nobody", each with a chunky, propulsive, catchy beat and light pop-jazz refrain.
BRICK's last top ten R&B hit was "Sweat (Til You Get Wet)" in 1981.
BRICK'S current members include Marqueal Jordan -lead and background vocals and alto sax, Tomi Martin - lead and rhythm guitar and background vocals, Billy Barlow- keyboards, Wizard Jones- keyboards, Tres Gilbert -bass guitar, Adrian Cox trumpet, Larry Jackson – sax and flute, Sherita Murphy - background vocals, and Melvin Baldwin - drums and musical director.
BRICK has received gold and platinum albums for their hits: "Dazz", "Ain't Gonna Hurt Nobody", "Dusic", "That's What It's All About", "We Don't Wanna' Sit Down (We Wanna Get Down)", "Push Push", "Happy", "Honey Chile", and "Sweat (Til You Get Wet)" which were all recorded on the Bang/CBS record label.
BRICK still performs around the world introducing funk music new a new generation and to their thousands of loyal fans. The group has performed with many major artists including Frankie Beverly & Maze, The Bar-Kays, Cameo, The Gap Band, Isley Brothers, Lionel Richie, Al Green, Marvin Gaye, The Jays and Quincy Jones just to name a few.
The band BRICK is managed DREAM CREW ENTERTAINMENT and owned by the Hargis Estate.